Stephanie McQueen, Marketing Manager
Years with Organization: 6
Role: "I work with every store manager to build our marketing budget. I want to invest with each store because they know their community better than I would. It's not all advertising. You have to do a little bit of everything, but it's about the personal relationship. That's something H&R values."
Building relationships is the key to making sales, as any Business 101 class will teach you. In a time when fewer and fewer farmers are making purchasing decisions, those relationships have never been more important. 
"I think people do business with people. Now, a good deal may entice you to investigate. But if you know somebody is going to treat you right, take care of you, understand who you are and what your needs are, that's a huge asset from the farmer's perspective. That is what we try to reach at H&R," says Stephanie McQueen, H&R Agri-Power marketing manager.
McQueen notes that it's very rare to see a customer switch farm equipment brands completely, because it all comes down to relationships. She adds that one of H&R Agri-Power's strengths is that the sales team knows customers by name. 
"If you can build a relationship with the farmer and he knows that you're not just trying to get his business, but you're really looking out for what he's trying to accomplish; whether he buys anything from you or not, there's an opportunity there. One day, he's going to need something, and he'll call you. If he knows that you're going to take care of him, why would he not do business with you?"
A business' marketing efforts can play a major role in getting customers in the door to start or continue building those relationships. McQueen says the dealership's top marketing goal is to disseminate who they are and what they stand for. Although some stores may have a person on staff to help with planning events or local activities, McQueen is the primary contact for big events, such as ribbon cuttings, ground breakings, awards and other major customer events.
""I think all of our stores appreciate that we're community-minded," she says. "Our employees are part of these communities as well. We do business with people in the community. We're huge supporters of agricultural education at all of our locations. We try to support the local FFA and 4-H groups, because those are our future farmers."
Building customer relationships can be challenging for McQueen, since there are 17 locations to build customer relationships. 
"I'm trying all the time to make connections with people," she says. "Everywhere you go and everybody you come in contact with — it's a networking thing. You have to build your network everywhere you go. I want every H&R employee to know who I am, because if they ever need anything from me, they know who to call. Hopefully, they'll think I'll take care of them."
McQueen says she enjoys the customer events that H&R hosts, such as pancake days, customer clinics, combine clinics and more.
---
"If you know somebody is going to treat you right, take care of you, understand who you are and what your needs are, I think that's a huge asset from the farmer's perspective…" 
---
"Just making sure everybody feels welcome and they are a part of our family," she says. "This is a family business, and our customers are also our family."
McQueen says she finds purpose in helping those who feed the world. 
"I feel like I can help the farmer learn about how his combine can work better. Maybe that will help increase his yield and feed more people in the end," she says. 
McQueen says she loves what she does, but never in her wildest dreams thought she'd be working  at a farm equipment dealership.
"I've built a home here and I love it. I love agriculture as a community and as a family," she says. "I feel like there are a lot of misconceptions about agriculture. If I can be a little part of bettering that and helping the families that feed us every day, then I've done my job."
After an internship with a local chamber of commerce, McQueen thought her path was going to go that direction. When she and her husband moved to Kentucky, she landed a job at the Christian County Chamber of Commerce in Hopkinsville. H&R Agri-Power recruited her in 2014.
It Takes a Team
McQueen admits that with 17 stores spread across 6 states, it's a challenge to manage so many different types of activities in the marketing department. She credits the marketing team, consisting of 3 additional staff, with helping her keep everything organized.
"Having really good people under you really helps," she says. "We're really a team. I could not do my job without those girls."
The marketing team meets internally on Mondays, immediately after the H&R Agri-Power management team meetings. The marketing team meetings discuss all major projects and outline priorities for that week. McQueen also has weekly calls with their marketing agency, Weber Advertising, which takes care of design work.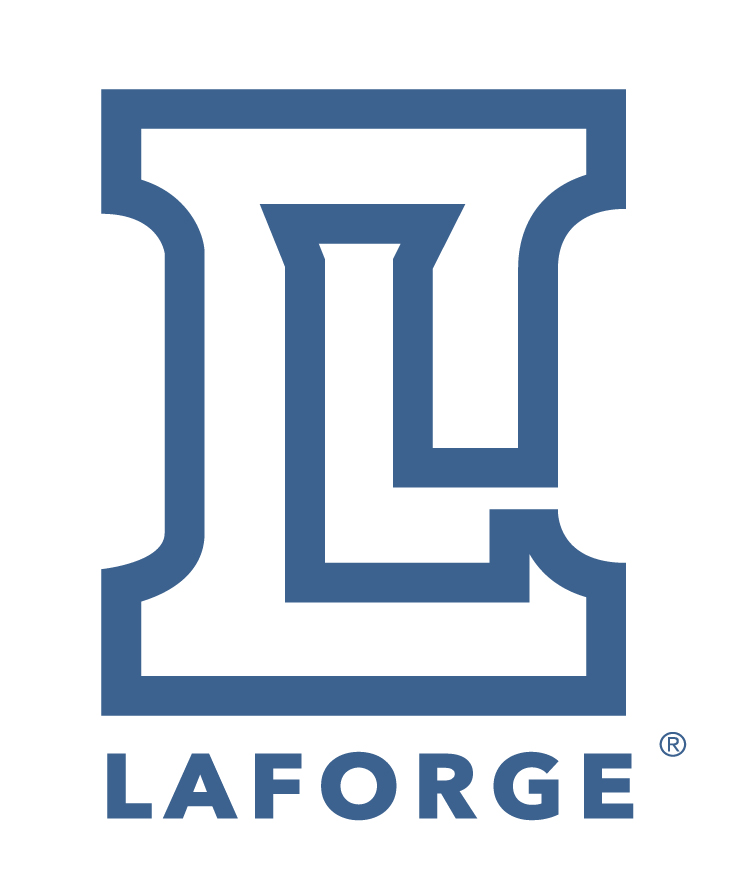 Brought to you by Laforge.
Kalan Alder handles radio advertising; sets up monthly parts and service promotions; direct mail pieces; and monthly customer surveys. Jennifer Hawkins, based out of the Mayfield store, handles all posting of equipment to the H&R Agri-Power website and Tractor House. Bailey Peterson, currently a Murray State University student and working part-time, will be joining full-time in January 2020. McQueen says Peterson's main focus will be working closely with the Human Resources department on recruiting efforts, including attending career fairs on behalf of H&R Agri-Power, collecting resumes and conducting interviews. McQueen manages the two marketing team members based in the Hopkinsville location.
"They work hard, they take pride in what they do," she says. "That's something I'm very thankful for. I always try to encourage them to do a good job, not only for me and the company but also for themselves."
Monthly customer surveys are an important feedback loop for the dealership, McQueen says. H&R Agri-Power distributes separate surveys for wholegoods sales and parts and service and has a 35% response rate. 
"For the vast majority, we get a lot of great comments. You'll have the one that's not happy, but that's always the one you seem to remember," she comments.
The marketing department works closely with the sales department. McQueen says her team tries to watch numbers over time, but social media campaigns are a little easier to track.
"We try to make sure what we're doing is effective," she says. "If it's not effective, we're probably not going to spend the time and effort to do that again. We'll change it up. You have to try it, though."
It helps that the business is cyclical, so there are certain recurring monthly tasks that McQueen and her team tackle.
"That's how I manage time management," she says. "If we can get it done in 2 minutes, let's do it. Let's get stuff done ahead so we can mark it off the list."
17 'Children'
Working with each department at H&R Agri-Power is no easy task for McQueen. Her role includes advertising, community relations, event planning, facilitating trainings, helping with certifications, travel logistics and managing cooperative dollars. McQueen adds that sometimes her department gets assigned random projects, which she ends up enjoying because they are new
and different.
"It's keeping our marketing budgets and maintaining our advertising plans," McQueen says. "I work with every store manager to build our marketing budget. I want to invest with each store because they know their community better than I would. It's not all advertising. You have to do a little bit of everything, but it's about the personal relationship. That's something H&R values."
Managing a million-dollar marketing budget is no small task, but McQueen seems to handle the responsibility with ease. Each store's marketing budget is split, with some going toward corporate marketing efforts, while some can be focused on individual store marketing. 
"Sometimes we do marketing projects for all the locations in one state," McQueen says. "Or we'll have a cluster of stores that do something together. The stores are really good about agreeing to work together."
McQueen says she sees her primary role as assisting all H&R Agri-Power stores, while not dictating to them how to handle their marketing efforts. She works with each store manager to determine how their market dollars are used and brings in regional managers as needed. McQueen observes that marketing agricultural equipment to all generations is challenging.
"My role is to assist them with their goals," she says. "If they call me and really want to push something, my job is to find the best way to help them that's cost-effective and then implement it."
McQueen uses the analogy that all 17 stores are like her children, and they're all different ages. Some are more sophisticated with their marketing efforts, while other stores are still learning the drill. 
"We've had a lot of new acquisitions. As part of that process, I like to go to the store and spend some time in the community," she says. "You get a really good understanding of the community, that store and the people working there. I think the stores appreciate that as well."
McQueen notes that store location influences the success of marketing efforts. 
"You have to tailor yourself to the market," she adds. "It's a little bit different than mass marketing. But we do try to judge and gauge how effective our advertising is."
McQueen notes that each H&R Agri-Power location is a member of their local chamber of commerce, which is really important to her.
"That's the voice of your business community," she says. "If people know that you're invested, I think they will see that you're going to treat people right."
Million Dollar Marketing
The marketing department puts together an annual magazine, called H&R on the Farm, that includes customer profiles. McQueen looks at creating that content as yet another opportunity to build relationships with H&R Agri-Power customers. 
"They feel like they know somebody at H&R that they can go to if they need anything," she comments.
---
"If you can build a relationship with the farmer and he knows that you're not just trying to get his business, but you're really looking out for what he's trying to accomplish; whether he buys anything from you or not, there's an opportunity there…" 
---
A calendar is another big hit from the marketing department, and submissions are received year-round. The calendars have only been created for 3 years and include valuable information such as parts specials for individual locations. 
"People love seeing pictures of people, of themselves and their families," McQueen says. "It's a really cool thing that we've done. They're in demand. If we don't get the calendars out by a certain date, it's a riot of people asking where they are. We've received a ton of submissions this year."
Social media has evolved considerably during McQueen's tenure at the dealership, and the marketing team manages a corporate page with additional pages for each location. McQueen says H&R Agri-Power utilizes social media to promote contests and incentives to build page followings. Alder heads up all of the social media.
"I try to get all of our employees on the local level to like that page and invite their friends, so the pages grow," McQueen says. "We can post things specifically for that page, or we can post something on our corporate page, and it filters down to the other locations. That's something fairly recent that Facebook has come out with that's been a huge help. It's easier for us to maintain that way. We're the voice of H&R, so we have to keep that in mind."
"But you can't forget traditional marketing, either," McQueen notes. "I do think we will be going more into that with all aspects, including recruiting."
Internal Relationships Matter, Too
Steve Hunt, H&R Agri-Power COO, and Ronnie Barnett, CFO, serve as McQueen's direct supervisors. 
"It was a little bit of a struggle not getting constant feedback," she says. "It may be a generational thing, but now, if I need feedback, I just ask for it. I learned along the way that if I want to find out how I'm doing or what their opinions are, I just go and ask them."
Her secret to getting everyone on board is maintaining positive relationships with each member of the H&R Agri-Power management team. 
"It's easier for people to talk to you if they feel like they can and you're going to listen to them, whether you agree with them or not," McQueen says. "Having a positive attitude when you're working with people is key. I'm also not afraid to pick up the phone and call someone and talk to them about a project. I think it goes a long way. I don't know if there's any special magic to it."
She credits her time working with the chamber of commerce on being able to sell ideas to so many different internal stakeholders. 
"I feel like I gained a lot of the value of people doing business with people," McQueen says. "If you've seen someone out in the community, and your kids play T-ball with their kids, you're going to have a better chance of earning their trust. Those experiences allowed me to grow in this position."
McQueen is only one of two women who serve on the H&R upper management team, a fact that doesn't bother her.
"I try not to look at it as male/female," she says. "I've had to prove myself as a marketing manager, No. 1., and a male would have to do that as well. Sometimes, I feel like it's a bit of an advantage to be a female in an all-male industry, because I feel like they can listen to me a little bit. Maybe an all-male group would communicate differently if I wasn't there.
"I try to do my job well and I hope they see that. I think they do," she adds.
Future is Digital
McQueen foresees the future of H&R Agri-Power being more digital to improve efficiency — but that future is years away still.
"I think we have to be ready for what the world and our farmers expect," she says. "Even though things will be more digital, we don't want to lose the relationships with our customers."
The marketing lead role at H&R is where McQueen sees herself staying for the long-term.
"I do see the department growing with our stores and their needs," she says. "We may expand. It's an ever-evolving thing."
Dealership Minds 2020 Overview: H&R Agri-Power
Dealership Minds: Leading the Charge
Dealership Minds: Sage Wisdom from A Dealership Lifer
Dealership Minds: Building H&R Agri-Power's Culture, Profitability
Dealership Minds: CFO: 'Conducting' the Orchestra
Dealership Minds: Measuring Sales Success Through Customer Satisfaction
Dealership Minds: Creating a Reputation that Sells Equipment
Dealership Minds: Connecting On-Farm Experience with Customer Engagement
Dealership Minds: Managing the Measurables of a Precision Business
Dealership Minds: Financing Solutions to Keep Sales Selling
Dealership Minds: Coaching the Sales Team to Dealership-Wide Success
Dealership Minds: Maintaining High Standards of Service
Dealership Minds: Following the Data & Managing Relationships to Order Equipment Properly
Dealership Minds: Leading by Example in the Parts Department
Dealership Minds: People Do Business with People