Kyle Putty, Service Coordinator
Years with Organization: 8.5 
Role: "It's about customer satisfaction for me and H&R. I will do everything I can to help, and I want the stores to try to handle things so that there's no promises made to a customer
that can't be kept."
High standards are the key to success in any industry. But perhaps in the agriculture industry, those high standards are even more important for service providers, because there are so few customers to go around, and the pool gets smaller each year. Taking care of those customers is priority No. 1 for Kyle Putty, H&R Agri-Power Service Coordinator.
"Service is what started the business for H&R Agri-Power and that concept has never changed," he says. "It's all about taking care of the customer."
Auto Industry Experience Comes Home to Ag
Putty calls Hopkinsville, Ky., home. He grew up on a farm but ventured out at age 20 to seek other opportunities. 
"I went into the automotive industry and worked as a service writer and service manager for 11 years," Putty says. "My heart always said I belonged back in agriculture, so one day, I called Steve Hunt and told him if he ever had an open position for me in service, I was interested in talking to him."
Providence intervened with that phone call, as Hunt was looking for a service manager at the H&R Agri-Power Russellville, Ky., store. Hunt told Putty that he'd considered calling him, but he knew he was happy in the automotive business.
Putty joined H&R Agri-Power in June 2011. As more stores were acquired in late 2011 and into 2012, Putty was instrumental in helping new locations merge their systems with H&R. 
In 2013, Putty transitioned to service manager for the Hopkinsville store. After 3 years, H&R management elevated him to a more corporate level role. 
"We decided that I needed to start traveling and helping all of the stores," Putty adds. 
Putty says that a good day for him is when all of his notes have been checked off and resolved.
"A bad day for me is when my phone doesn't ring very much," he comments. "That generally means there's probably questions out there that I have not answered for someone. Thinking of resolutions keeps me up at night. I'm trying to think what we can do to get this part to take care of the customer, or can I reach out to another store to help, or what can I do to teach this person, so they don't make this mistake again."
Putty says he deals with customers a lot more now in his service coordinator role — usually because something has not gone as scheduled.
---
"Service is what started the business for H&R Agri-Power and that concept has never changed. It's all about taking care of the customer…" 
---
"While I don't want to be the face of that store to a customer, I don't know what's going on in every shop, all day, every day," he says. "It's about customer satisfaction for me and H&R. I will do everything I can to help, and I want the stores to try to handle things so that there's no promises made to a customer that can't be kept."
Automating Processes
Putty created an electronic equipment inspection program that can be used on an iPad, iPhone or Android device that allows service technicians to be more mobile. The program, which does not require internet access to operate, is very similar to the program H&R Agri-Power uses to complete electronic inspections of different types of equipment for their customers.
"The technicians have found that it makes the process a lot simpler for them," he says. "It's very cut and dry and gives us the ability to recall that inspection if a customer changes his mind in 30 days and wants to do the repairs. The technician can pick up like they had done the inspection yesterday."
The electronic equipment inspections spurred Putty to create an electronic audit form for his role working with dealerships to improve service operations.
"When I go into a store, I'm looking for different things, at the way they handle their day-to-day operations, work orders, customer communication, those kind of things," he says. "The last thing I want to do is be a disruption to them."
The off-season, not during planting and harvest, is when Putty does the majority of his visits to the various stores. 
"An audit generally takes 4-5 hours," Putty says. "After that, we're going to sit down and review all the data. It's on a 100 point grade scale. This is a helpful tool because it's a teaching moment for them, as well."
An often forgotten aspect of evaluation is the appearance of a dealership.
"I understand we're in the ag industry and a lot of equipment we work with has come out of the field and it's very dirty, but image is everything, and we want to make sure that our image is reflected by that," Putty says.
H&R Agri-Power requires every store manager to sign off on internal work orders, so if there is an error, Putty knows where to start in holding the team accountable. 
"The heart and soul of where the points come from is the inspection of 5 internal work orders and 5 customer work orders," Putty says. "I'm looking for if we charged everything correctly, closing remarks, customer pay being broken out correctly, serial number, number of hours for that piece of equipment and technician write ups."
The dealership's service job board is another area Putty evaluates.
"I'm making sure those are up to date, and the number of hours on the job board," Putty adds. "The general rule of thumb is we want 80 hours' worth of work per technician on the job board on any day of the week. If there's more than 80 hours, I can reach out to another dealership close by and see if they have anyone who can assist. We're all about customer service, and we don't want that customer to wait any longer than they have to. So, if I can use some of the resources from another store to help, we're going to do that."
On the opposite side of the coin, if there are not a lot of hours on the job board, Putty works with the service managers on how to sell equipment inspections to customers to help drive business.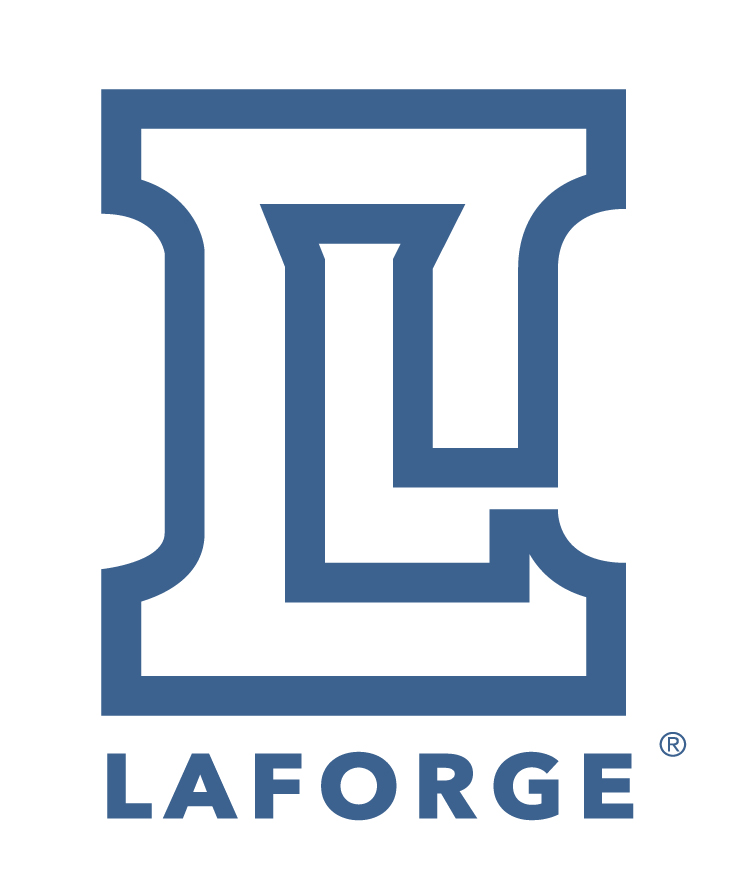 Brought to you by Laforge.
The weighted service rate multiple is another metric Putty analyzes closely, in addition to the customer warranty sales mix, fuel expenses and rework expenses.
"I'm looking at things that the service department has direct control over," he says. "Some things, like building maintenance, they can't control, but other expenses can be controlled."
Putty says that each year, all the locations try to increase labor sales, the number of inspections sold and technicians' productivity.
"For each store, I'd love to say that the efficiency and absorption rates are going to be 100%, but in reality, that's not going to be the case," Putty adds. "Due to the technicians' different skill sets, our expectations can't be that a new employee will be 100% productive. We try to shoot for at least 65% productivity in the first year. We look at the productivity percentage for each technician in each location."
Putty says he'd like to see absorption rates increase each year, compared to the 5 year average. 
"We're trying to push to an 85% absorption rate," he comments. "A good portion of our stores are at that number or higher, but some stores are still below that. We evaluate them on a month-over-month, year-over-year basis to make sure that they're increasing, not decreasing."
Once the audit is completed, Putty sits down with the location's service manager and reviews the items he found. 
"Generally, what I find is the littlest of mistakes that we make," he says. "Maybe the technician wrote down the serial number on the work order, but it didn't get put in the electronic system, or we didn't put 'Thank you for your business' on the invoice. If it's cleanliness, we're walking around looking at it and creating a plan of action for how it's going to be straightened up."
The score determines how quickly a follow up visit occurs. A low score could mean a follow up visit in 30-45 days, while a high score would merit a follow up visit in 90-120 days. 
When Putty sits down to walk a service manager through their audit results, he tries to teach the service managers and uses examples as if they were dealing with their own personal finances or business.
"We're 100% employee owned at H&R, so in one sense, it is their personal money that they're dealing with," he says. "If I can relate it back to them on a more personal level, most of them understand."
Helping Newbies Get Started
New stores added to the H&R family have about a year to allow them to learn and adapt to the H&R Agri-Power way of doing business, Putty says.
"I also do most all of the training for any new service manager," Putty says. "We're very big on the on-boarding process, so I will spend 1-2 weeks with new service managers going through a lot of processes for the company."
During the on-boarding process, Putty teaches new service managers the different aspects of everything from start to finish for all facets of their role.
"Then I want to see them implement those," he says. "I'm going to watch from afar and make sure they're doing what we're asking and expecting. I want them to learn. For many service managers, it's a new process, so I don't want them to get frustrated to the point that they don't like or understand what they're doing."
Liaison, Training — All in a Day's Work
Putty describes his role as a liaison between the service department technicians, equipment manufacturers and H&R Agri-Power. 
"I'm their resource. I also monitor training. We pride ourselves that in 2018, all of our locations except for one achieved Case IH's Pinnacle Service Certification, and a lot of that is measured on our processes and training," Putty says. "I communicate with the service managers regularly, trying to understand what their technicians need and when we can get technicians into training."
---
"When I go into a store, I'm looking for different things, at the way they handle their day-to-day operations, work orders, customer communication, those kinds of things. The last thing I want to do is be a disruption to them…" 
---
H&R has 115 technicians who Putty is constantly monitoring to determine which technicians need training in specific areas and communicating with service managers to make sure they still have coverage while a technician is receiving training. On average, technicians receive 2 weeks of training annually.
"Our goal is to have at least 2 people per location who are certified in every product category," he says.
Reviewing financials and recruiting new technicians are additional aspects of Putty's role.
"Every quarter, I send out a base warranty report to the service managers so they understand what units have been sold out of their operation that will have a base warranty expiring," he says. "We encourage the service managers to call each customer and remind them that the warranty on their unit is expiring and offer an inspection program to catch any potential repair issues before that warranty expires."
Recruiting new technicians is also part of Putty's role. When evaluating a candidate for a technician role, Putty says he wants someone responsible with good time management skills who wants to learn and has a good work ethic. 
"The younger generation is going to have to learn this role," he says. "It's not likely that we're going to find experienced technicians looking for a job. We'd be willing to hire two new technician per store location."
Some Things Never Change
Technology is the biggest change Putty has seen since he started working in the ag industry. 
"That changes year over year, but understanding the changes and the workforce, and having the ability to teach more and not do more have been critical for me," Putty says. "Anyone in the service department comes to me when they need advice."
Some things have changed over Putty's decade with H&R, but the process has not. 
"It's our job within the business to handle each customer situation, communicate back to the customer and try to give the best resolution in the quickest manner we can," he says. 
Putty says that customer service will continue to be the foundation of H&R's business.
"The sales department sells the customer the first piece, but parts and service sells every piece thereafter," he adds. "If anything, our service expectations are going to increase."
Dealership Minds 2020 Overview: H&R Agri-Power
Dealership Minds: Leading the Charge
Dealership Minds: Sage Wisdom from A Dealership Lifer
Dealership Minds: Building H&R Agri-Power's Culture, Profitability
Dealership Minds: CFO: 'Conducting' the Orchestra
Dealership Minds: Measuring Sales Success Through Customer Satisfaction
Dealership Minds: Creating a Reputation that Sells Equipment
Dealership Minds: Connecting On-Farm Experience with Customer Engagement
Dealership Minds: Managing the Measurables of a Precision Business
Dealership Minds: Financing Solutions to Keep Sales Selling
Dealership Minds: Coaching the Sales Team to Dealership-Wide Success
Dealership Minds: Maintaining High Standards of Service
Dealership Minds: Following the Data & Managing Relationships to Order Equipment Properly
Dealership Minds: Leading by Example in the Parts Department
Dealership Minds: People Do Business with People