For the fifth installment of Farm Equipment's Dealership Minds series, 9 staff members traveled to Kentucky to experience first-hand how a successful dealership — H&R Agri-Power — headquartered in the No. 1 ag county in Kentucky operates. 
According to the 2017 Census of Agriculture, the county has 1,137 farms covering 345,581 acres. Top crops in the region included soybeans for beans, corn for grain, wheat for grain, forage and tobacco. Christian County, Ky., is as Wayne Hunt puts it, a vertically integrated county. "If you eat a biscuit at McDonald's east of the Mississippi River, the flour came out Christian County, Ky.," says Hunt. 
While the dealership's roots are in Christian County, today the operation has 17 stores in 6 states. 
H&R Agri-Power, Hopkinsville, Ky.
Board of Directors: Dr. Jim Weber, Tom Yohe (formerly of Hoober's Inc.), Wayne Hunt, Steve Hunt and Ronnie Barnett 
Leadership Team: Wayne Hunt, president; Ross Morgan, special projects manager; Steve Hunt, vice president; Ronnie Barnett, chief financial officer
Locations: 17 (5 in Kentucky: Hopkinsville, Mayfield, Morganfield, Ownsboro and Russellville; 6 in Tennessee: Brownsville, Fayetteville, Lawrenceburg, Union City, Newbern and Trenton; 2 in Illinois: Vergennes and McLeansboro; 1 in Alabama: Tanner; 1 in Mississippi in Columbus; and 2 in Indiana: Poseyville and Princeton (operating as JL Farm Equipment Co.)
Lines Carried: Ag Leader, Ag Spray Equipment, Amco Manufacturing, Bad Boy Mowers, Blue Diamond Attachments, Brandt, Brent, Bush Hog, Capstan Ag, Case IH, Construction Attachments, Darrell Harp Enterprises, Dawn Mfg., DM Manufacturing II, E-Z Trails Inc., Echo, Enduraplas, Exmark, Ferris, Gerringhoff, Grasshopper, Great Plains, H&S, Headsight Inc., Horst Welding, Hurricane Ditcher Co., Husqvarna, Hustler Mowers, Intuicom Wireless Solutions, J&M Manufacturing, Johnson Manufacturing, Kasco Manufacturing, Kawasaki, King Kutter, Kinze, Kirchner Wheels Inc., Krone, Kubota, Kuhn, Kuhn Knight, Kuhn Krause, Land Pride, Landoll, MacDon, McFarlane Manufacturing, Mechanical Transplanter, Miller Sprayers, New Holland, Orkel, Orthman, Patz, Precision Planting, Raven Precision, Remlinger Attachments, Rhino, Salford, Schulte, Shindaiwa, Stihl, Trimble Agriculture, Tufline, Univerco, Unverferth, Vermeer, Westendorf, Will-Rich, Wolverine Ditcher, Yetter, Zimmatic by Lindsay, among others. 
Markets: Production Ag (Corn, Wheat, Soybeans, Cotton, Tobacco, Livestock, Hay & Forage, Hemp, Canola, Milo, Peanuts & Catfish) and Lawn & Turf
2019 Revenues: $350 million. New Sales: $150 million; Used Sales: $125 million; Parts Sales: $50 million; Service Sales: $25 million
Employees: 450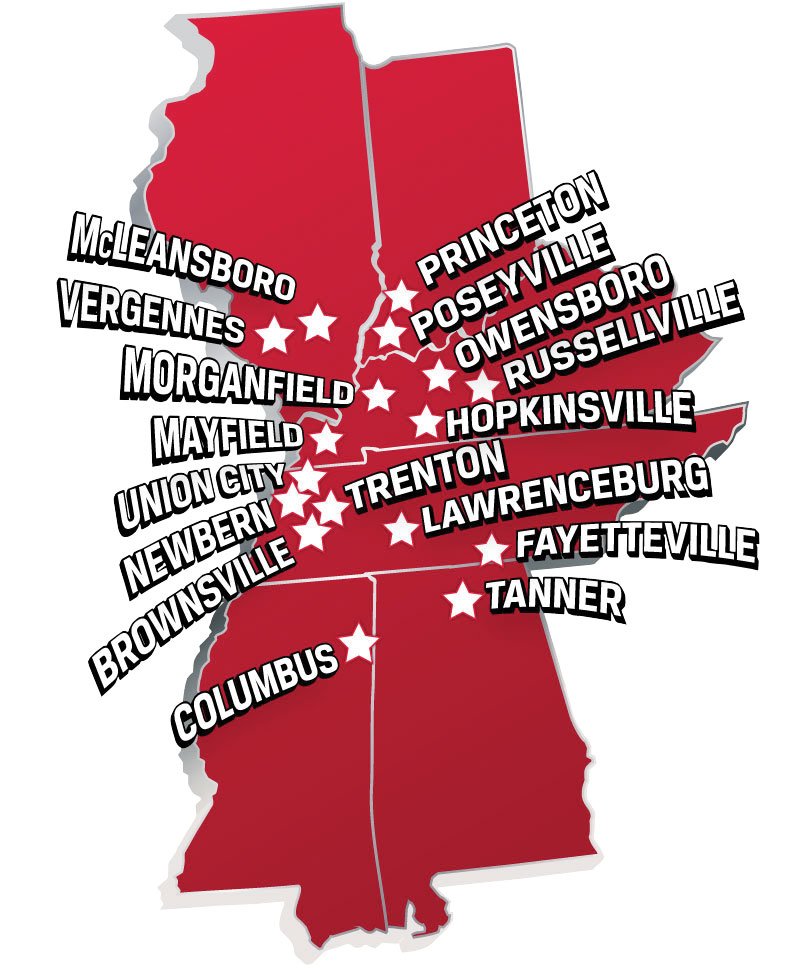 History of H&R Agri-Power
The dealership group was born out the merger between a well-established New Holland dealership (H&R with Ross Morgan at the head) and a still young Case IH dealership (Agri-Power with Wayne Hunt at the head) in 1993. 
H&R Implement Co. was founded in 1959 by Dalton Hancock in Hopkinsville, Ky. The first contract the company held was with Minneapolis-Moline and Oliver. Hancock retired in the late seventies when Ross and Brenda Morgan bought the company. New Holland and Ford contracts were later added. 
Agri-Power Inc. was founded in 1990 when Wayne Hunt took over the Case company store in Hopkinsville, Ky. Prior to taking over the dealership, Hunt owned a successful fertilizer business, Agri-Chem. He eventually sold the fertilizer business to Hopkinsville Elevator Co. in 1997. In addition, the Hunt family farms 11,000 acres, which the dealership will use for demos and has even tested equipment for Case IH. 
"Our primary reason for getting in the business was we weren't being serviced at our farming operation to a level that was satisfactory to us as the customers," says Steve Hunt, vice president of H&R Agri-Power. In 1992, Agri-Power built and started a new dealership in Russellville, Ky.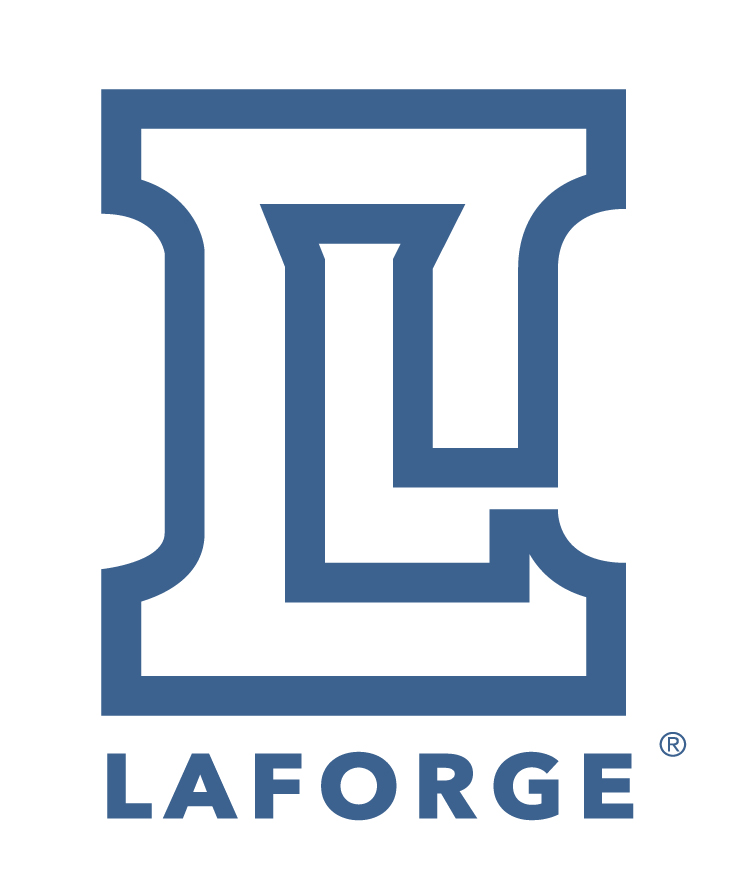 Brought to you by Laforge.
H&R Agri-Power was formed in 1993 by the merger of H&R Implement Co., Inc. and Agri-Power Inc. The two dealerships brought the New Holland and Case IH brands together before the two manufacturers merged in 1999.  
H&R Agri-Power Expansion Timeline
1993 — H&R Implement Co. Inc. and Agri-Power merge, forming H&R Agri-Power
1994 — H&R Agri-Power opens location in Owensboro, Ky.
December 2005 — Acquires Bicket Equipment in Morganfield, Ky. 
February 2006 — Acquires Ford Richardson Inc. in Mayfield, Ky. 
June 2008 — Acquires Vergennes Equipment in Vergennes, Ill.
November 2011 — Acquires Perry Brothers Tractor Co. in Lawrenceburg, Tenn. 
2011 – Acquires McCutcheon Tractor's 2 locations in Fayetteville, Tenn., and Tanner, Ala. 
Early 2012 — Acquires locations in Athens, Ala., and Union City, Tenn.
October 2012 — Acquires Willie German Equipment Co., with locations in Brownsville and Somerville, Tenn. 
February 2013 — Athens Farm & Turf Division moved to the store in Tanner Ala.
Early 2014 — Acquires Martin Truck & Tractor in Columbus, Miss.
Early 2018 — Acquires Yearwood Equipment Co. in Fayetteville, Tenn., and Tri-County Farmers Equipment with locations in Newbern and Trenton, Tenn. 
Late 2018 — Acquires 4R Equipment in McLansboro, Ill., and JL Farm Equipment in Poseyville and Princeton, Ind. (operates as JL Farm Equipment Co.) 
Dealership Minds 2020 Overview: H&R Agri-Power
Dealership Minds: Leading the Charge
Dealership Minds: Sage Wisdom from A Dealership Lifer
Dealership Minds: Building H&R Agri-Power's Culture, Profitability
Dealership Minds: CFO: 'Conducting' the Orchestra
Dealership Minds: Creating a Reputation that Sells Equipment
Dealership Minds: Connecting On-Farm Experience with Customer Engagement
Dealership Minds: Managing the Measurables of a Precision Business
Dealership Minds: Financing Solutions to Keep Sales Selling
Dealership Minds: Coaching the Sales Team to Dealership-Wide Success
Dealership Minds: Maintaining High Standards of Service
Dealership Minds: Following the Data & Managing Relationships to Order Equipment Properly
Dealership Minds: Leading by Example in the Parts Department
Dealership Minds: People Do Business with People