When I wrote the blog last year, "Talent Scouting ... It's YOUR Job" (see below), I promised to share what we'd learned after committing ourselves to implementing a program inspired from a Farm Equipment Dealership of the Year Alum. As you'll recall, it was the Depth Chart concept borrowed from Arizona-based John Deere dealership Stotz Equipment, and spurred a follow-up interview with CEO Tom Rosztoczy to help me put in play back here in Wisconsin.
We launched the "Lessiter Media Depth Chart" at a quarterly employee meeting last year. Put simply, it's a place to seed the names of individuals who our employees see as sharing our core values and could one day be candidates for job openings. The list itself is a Google Sheet on our server where employees can easily enter (and access) the individual's name, status and background and attributes. The intent is to identify and document potential talent — and assign someone to get to know them — BEFORE we have the need.
I'm pleased that 9 months after introducing our version of the Depth Chart, we have successes to share. We hired 4 full-time employees that were first identified on that list, including one in which we had an accepted offer in hand within 2 days of an opening. And we've handed out checks to employees who contributed those names, and will do so again after their full integration.
As of this morning, staff contributed 114 names to the Depth Chart (which now includes separate tabs for 6 key departments). That's a game-changer for us.
We've also added a second phase to the program after seeing its potential. Just like your business faces around planting and harvest time, we too experience seasonal surges. A good example around here was last week, as our team faced high volumes of calls, emails, and hundreds of details (large, small and involving some muscle too) that accompany running the two national conferences we're doing right now in Louisville. We run lean to start with, so capacity is vital.
About 5 months ago, we (thanks to the "championing" by Executive Editor Dave Kanicki) announced an extension of the Depth Chart to part-time/flex help. As football is serious business around these parts, I've been referring to this as our "Special Teams" workforce. With a freshly populating roster of flextime sources, our managers gave the green light for staff at all levels to hire hourly or contracted help as necessary. More important, our words of "Saying you're too busy to get to the most vital work and in a timely basis is not an excuse anymore" are starting to land.
If you peered into on our operation last week, you'd have seen evidence of spouses, high school kids, past interns, freelance writers, scholarship recipients and outsourced specialists all contributing, and freeing up our full-time staff (position players) to focus on a higher level. We've got depth on our Special Teams workforce, and staff knows how to get ahold of them when they need to.
We've had a handful of successes (and even some epiphanies over work that can be better done outside these walls), but I remain perplexed when some sit on their hands when afforded the green light (and the resources) to help themselves out. I may need Rosztoczy or other students of organizational behavior to help me understand where our communications are missing the mark.
I'd be interested in hearing your thoughts on this subject and what you've experienced in this area at your businesses. If you've paying attention to the "Gig Economy's" prospects lately, we're all going to need to be "at the ready" for our talent options.
Talent Scouting ... It's YOUR Job
Editor's note: This blog was originally published April 24, 2017
"At multiple times in your career, your success will be measured on how quickly you can put together a team. You need to be ready." I don't remember the name of the business management class nor the professor's name, but I've been hearing the echoes of these words...
I'm mid-way through the new book, The Cubs Way: The Zen of Building the Best Team in Baseball and Breaking the Curse, by Tom Verducci. The first 100 pages alone are an impressive story about how new Cubs president, Theo Epstein, and the organization quickly leveraged its knowledge of personnel (through scouts' skills in projecting talent, examining backgrounds and studying fit/feel to a newly defined culture) to do what many thought was impossible — end a 108-year championship drought. (My allegiances are to the Milwaukee Brewers, but I'll still recommend the book as a top-notch business study.)
It is a timely read on the heels of our recent 2-day strategic planning retreat a few weeks ago. I found myself obsessing about what I recalled of the personnel depth charts at Arizona-based Stotz Equipment, who was the Farm Equipment Dealership of the Year in 2013. And I returned fired up about getting our entire company (not just department managers) focused on "scouting" for the additional talent we need.
So much, actually, that I sought the advice of Stotz CEO Tom Rosztoczy as soon as I got back to the office. Following a new store acquisition several years ago, he'd witnessed a store manager, on three separate occasions, hire a replacement within a week after a departing employee gave notice. That quick action meant the departing employee could train the new one without delay. Three times in a row meant it wasn't mere luck, Rosztoczy says, and upon examination he learned depth charting was part of this manager's regular M.O.
"He explained that everyone he spoke with was getting sized up as to whether they'd be someone he'd want to work with, what their interests and strengths were, whether they'd be a good teammate. So, he always had ready a list of people and a position they might fit. He'd also made it a point to have already had virtually every conversation imaginable (including compensation). So, the day an employee gives notice, his call to a name on the list could be at the point of asking if they were ready to come aboard."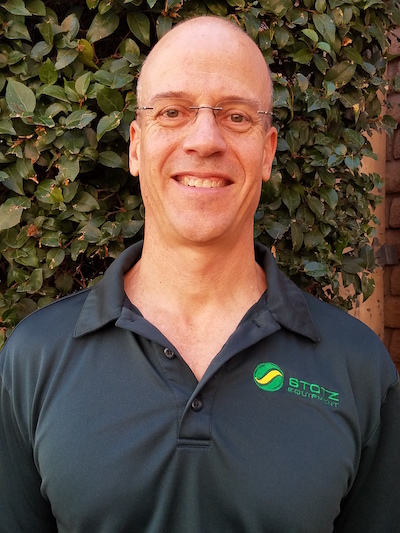 ---
"Everyone he spoke with was getting sized up as to whether they'd be someone he'd want to work with ... So, he always had ready a list of people and a position they might fit." — Stotz Equipment CEO Tom Rosztoczy
---
Rosztoczy was so impressed he took this single-store's approach and incorporated it enterprise-wide, which now includes 25 stores. "We know we're most successful when hiring someone a current employee recommends and you want those recommendations before you have an opening so managers can get to know them."
How it Works at Stotz
Stotz maintains a "Candidate Management" spreadsheet on its companywide-intranet site, where employees enter the candidate's name, contact info, current employer and the prospective position. The screen Rosztoczy shared with me showed names for an array of positions: service techs, corporate marketers, accounts receivable, administrative assistants, field sales, truck drivers, and parts and yard personnel.
The spreadsheet is open and available for every Stotz employee to view, though Rosztoczy says it's understood that the list reflects "our employees' interest in someone, not necessarily a candidate's interest in making a change." That is determined by engaging with that individual — a task orchestrated after the name is entered.
Making the depth chart everyone's job (and reinforced regularly) to be talent-ready is impressive, and Stotz puts teeth into it as well. Like many dealers, Stotz has an employee referral bonus for successful hires, but the incentive is doubled when hires are made of those cited beforehand on the depth chart. "We're motivating and rewarding people so that if they have a friend or former colleague who'd be great, even if we don't have an opening, the managers can get to know them ahead of time."
Numbers Don't Lie
If you remember our Dealership of the Year coverage on Stotz, you'll know that they measure everything they deem important. "Of all the employees hired over the last year, 65% were someone our employees already knew," Rosztoczy says. While the standard referral program fills more positions than does the depth chart, the combination of the two means that more than half of the open positions end up "filling themselves."
"Our numbers show that 9 out of 10 of the new hires we knew — and two-thirds of hires we didn't know — will turn out to be good," he says. "We work hard at interviewing, testing and screening but you just can't know someone well enough in that process alone. So, it's a world of difference when someone who knows the company and culture presents someone they think would be strong player on the team. It's almost priceless."
Rosztoczy adds it's important to get your recent hires involved in contributing to the depth charts, as they're the ones who can offer the greatest volume of prospects from their former companies and networks.
Taking Action
I asked Rosztoczy how to get everyone involved and looking beyond the needs of their own department. He asked me some questions, I admit, that had me looking in the mirror. But the short answer is that Stotz does not have that problem. Employees apparently realize how costly unfilled positions are to the entire organization. And I'd conclude that they realize "people-scouting" is as much a part of the manager's job as selling or fixing iron.
The depth chart is a simple concept, but I can't say I've heard of a lot of dealers who've formalized it like Stotz. But I know one media company that is about to adapt Stotz's system, because to be frank, we can't pursue growth opportunities without first improving our new talent acquisition. I'll report what we learn from the experience, and how we convey that everyone must contribute if we want results. As Rosztoczy says, everyone shares the burden when a top performing individual leaves.
I expect a formal depth chart process to relieve pressure from the system, bring more self-solving matters at the level they belong and help less experienced managers make the tough but right personnel decisions quicker, while reinforcing the talent-development element that needs to be part of their daily job, too. The working "on" the business instead of "in" the business.
P.S. For more on this subject, make sure you register for the free webinar by Sara Hey from Bob Clements International on May 18. Click here.