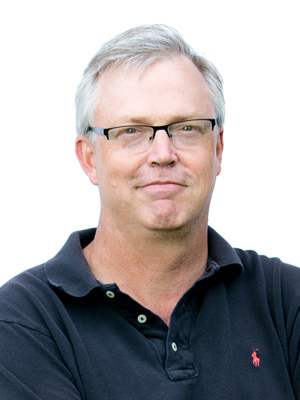 How do we measure how used farm equipment is doing?
For almost 27 years now I've been compiling one important measure, actual auction sale prices on all types of farm and construction equipment sold throughout the U.S. and Canada. Hard cash values obviously tell us how much folks are willing to pay for particular used items in a given condition in a certain area on a particular day.
For example, take used tractors around 300 horsepower. How have they been selling? Check out the accompanying data table to see for yourself, as there's a big list of actual auction sale prices on various Case IH, New Holland and John Deere models on either side of 300 horsepower.
Another important measure of the used market I've found over my quarter century plus of tracking the market is, "Who is buying?"
What I would relay to you from the front lines of the auction front in the first 7 months of 2016 may be a bit surprising to some, particularly on a lot of the large, late model, used farm equipment items where I've been seeing a higher percentage of farmer buyers outbidding brokers. Case in point was the March 29, 2016, on-site dealer inventory reduction auction for our friends at Van Wall Equipment, a large John Deere dealer in Iowa. The sale was held in central Iowa, at the Farm Progress Show site in Boone.
There was a lot of late-model equipment in that auction. Days before, the auction folks were asking me about the "buys" they thought could be had. Well, sale prices proved very strong. And interestingly, a high percentage of buyers were farmers — from all over. Toward the end of the auction one machinery broker I've known for a long time came up to me, pointed his thick index finger in my chest and said quite loudly, "Machinery Pete, I can't believe how many farmer buyers there were today on all the combines."
He was right. I thought the same thing.
You May Also Be Interested In...
Now is the time to protect – and win – customer loyalty to YOUR brand. The "Brand Loyalty Among Professional Farm Operators: Survey Update #2" whitepaper shares how you can maintain farmers' brand loyalty, and how to win over prospective customers, and it's FREE!
Let's switch back to 300-plus horsepower tractors for another recent example, which comes from a farm auction I covered July 9, 2016, in far southeast Minnesota. This sale wasn't a happy retirement sale. It was far from it. Two partners were not getting along and it was time to restructure. This is the kind of auction where folks thought there could be some really good buys on the late model New Holland tractors for sale, including a 2012 New Holland T8.360 with 860 hours. Bidding appeared to stop at $111,000. "`Ouch," I thought. But then two local farmers dug in and went at it over $1,000 bids and drove it up all the way to $136,000, which is a very solid sale price compared to other similar T8.360s sold at auction recently. Here's video I filmed of the 2012 T8.360 selling:
 
Another solid auction sale price came in on an older 2008 model John Deere 8430 tractor with 1,260 hours on a July 27, 2016, farm auction in north-central Iowa. It sold for $145,000. Here's a picture of it:
 
Another important and new measure of how the used farm equipment market is doing is something our Machinery Pete team is bringing to dealers now through our "Dealer Center" dashboard of analytics: search traffic data.
One stat I found very interesting recently: the third week of July 2016 saw a 71.9% increase in overall search traffic to dealer used equipment listings on MachineryPete.com. That's a pretty big jump there. It's quite powerful to see how the new search traffic of used listings data correlates to our actual auction sale price data.
For example, for more than 12 months I've been saying the most "heat" in the used tractor market has been on mid- to smaller-size horsepower tractors; stronger auction sale prices, stronger buyer demand and a lower level of used listings for sale on dealer lots. Actually, we're seeing the same for all types of "smaller" used equipment. Well, in the month of July 2016 the biggest jump in search traffic of any equipment category: ATVs
We will continue to measure used equipment values in myriad ways and strive to keep dealers as "plugged in" as possible day by day. Our goal at our Machinery Pete is to help you better manage your business with new and better trusted data points. With the incredibly tight margins involved in this great business of being a farm equipment dealer, the more you can take away the gut level guesses about the market, the better.