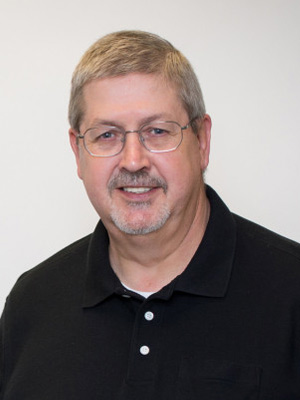 Last summer I was invited to speak to a farm equipment dealership's sales team on new opportunities in the farm equipment business. Unfortunately, I wasn't able to do it, but the fact that managers at the dealership were intentionally addressing the subject of new opportunities told me a lot about that organization. Obviously, they recognized that business as usual was not going to move them forward, especially in the current farm economy.
As challenging as looking for opportunities and developing new business can be, this is the time to be doing it. As Thomas Monson, in his book Pathways to Perfection, says, "Our most significant opportunities will be found in times of greatest difficulty."
And many dealers are already at it. Whether it's establishing new services, expanding product lines to serve more customers, diversifying their business offerings or laying the groundwork for greater customer loyalty, dealers are using the current downturn to get ready for the next up cycle. This issue of Farm Equipment touches on each one of these approaches.
In one case, Devin Dubois of Western Sales in Rosetown, Sask., explains the dealership's "eureka moment" that led it to making a major commitment to its precision farming efforts with the addition of 6 in-house agronomists.
As Dubois explains: "If it comes down to us as the equipment dealer or the independent third parties providing agronomic advice, we, as equipment people, are going to have the greatest capacity to ensure the equipment works … And it's important that we're dialed into those agronomic intentions so that we can ensure the machine is delivering what the producer wants." (see Full-Time Dealer Agronomists: Western Sales' 'Eureka' Moment)
In another article in this issue, Bob Clements explains how and why dealers need to aim at providing high quality service and leave the low cost service to others who think that price is the customer's only priority. According to the consultant, "Only 15% of customers care enough about price to stop going to a dealership when they raise their rates." (see Counting Steps for Increased Efficiency)
Another example of dealers seizing an opportunity in this issue is the special report on strip-tillage, a growing niche market for sellers of farm equipment. Adopting the practice not only addresses some of the environmental concerns farmers are confronting, but is also lowering the cost of crop inputs as well as saving time and labor. But growers admit they need their dealer's help to get started. At the same time, dealers are finding that it's a worthwhile market to pursue. (see Two Perspectives on Strip-Tillage)
Washington Tractor, a 12-store dealership group formed through mergers of various dealers since 2010, is taking this break in the action to produce 14 videos aimed at establishing the dealership's specific brand. Tyler Musson of Washington Tractor says it's been hard for dealerships to create a brand identity because for years marketing-led organizations — the OEMs — have dictated the direction of sales. "Now we're saying, 'We want our own identity and our own brand.'" (see Create Brand Identity Through Storytelling)
There's also a story about a custom baler who gambled 6 years ago and opened a shortline-only dealership. Today he's carrying 49 different shortline products. (see Starting Anew to Fill a Product Gap) And another about a Texas dealership that continues to diversify their business base, both in and out of ag, as a "hedge." (see Business Diversity Means 'Opportunity' for Hlavinka Equipment)
Looking for opportunities to improve your business in the current economy? Keep reading.