While other farm equipment dealerships seek to expand to as many locations as possible, Bill Riechmann shares how he can best serve their customers through their 4 store locations. While the business has expanded with a few acquisitions over the years, the personal relationship they've curated with their customers allows them to anticipate business needs before any issues might arise.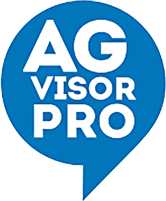 The Dealership of the Year video series is brought to you by AGvisorPRO.
AGvisorPRO is a technology application that connects agriculture to its experts. AGvisorPRO provides connectivity in the areas of crops, livestock, equipment and business management.
It quickly links your ag questions to experts with answers. This improves how you validate decisions. The app also shows you the issues farmers face and the answers that experts provide. And... It's also pretty fun, so why not give it a try?