Driven by steady growth and a commitment to their customers in the Agricultural and Construction Industry, Torgerson's announced its acquisition of the 4 Titan Machinery Case Construction dealerships in Billings, Belgrade, Missoula, Great Falls, Mont., and one dealership in Gillette, Wyo. "We are pleased to finalize this acquisition and welcome these stores into the Torgerson's family owned and operated businesses. We are absorbing Titan's Great Falls and Belgrade stores into our existing facilities," says CEO Brion Torgerson. 
"We will pick up where Titan Rentals left off. Torgerson Rentals in Billings, Belgrade, Missoula, Great Falls and Gillette will carry a full line of rental equipment," he says.
In a letter to customers Torgerson says. "We are pleased and are proud to welcome Titan employees to Torgerson's. We bring the best people together, with the best products and are passionate about serving our customer's needs. Our business model provides steady and wise market growth to better support and serve our customers, blending our history with the cutting edge technology of today. Torgerson's has a proven track record in helping customers realize the highest productivity with the lowest operating costs and greater reliability.
"We are appreciative in working with Titan Machinery through this process and we plan to build upon the legacy that Titan has built in the Montana and Wyoming markets."
For the latest news on dealer growth, including acquisitions, consolidations and new locations, visit our
Dealers on the Move feed
.
Dealers on the Move is brought to you by
Pinion.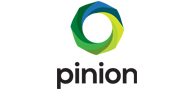 Get ready for growth! Take a deep dive into financials, project ahead, benchmark against the industry, and get tools to make sound decisions that strengthen your operations and position your dealership for long-term success.
---
Related Content