After much deliberation and planning, Torgerson's LLC announces it has added its first Wyoming store to the family. "Many of our customers out of necessity have traveled from Wyoming to Montana for their parts and service needs, which is why we have decided to invest in the community that invests in us," the company said in a press release. "We are excited for the opportunity to offer the Big Horn Basin our cutting edge precision farming technology as well as our agronomy consulting all of which allows for the improvement of all farming processes. Torgerson's has a proven track record in helping customers realize the highest productivity with the lowest operating costs and greater reliability."
Torgerson's began in 1912 when the first store was established in Ethridge, Mont. Reier & Betsy Torgerson left Norway and settled on land still owned by the family today.  The  hard  working  farm  values  of  1912 remain ingrained in our business culture today. Torgerson's today has grown into a 4th generation farm implement  dealer  with  11 locations throughout Montana.
"Our business model provides steady and wise market growth to better support and serve our  customers, blending our  history with the  cutting edge technology of today. We look forward to becoming a part of the Big Horn Basin community and being a worthwhile contributor. We commit to you our Torgerson's brand of excellence in equipment solutions; through our sales, our parts, our service, our agronomy division and our precision farming."
For the latest news on dealer growth, including acquisitions, consolidations and new locations, visit our
Dealers on the Move feed
.
Dealers on the Move is brought to you by
Pinion.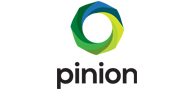 Get ready for growth! Take a deep dive into financials, project ahead, benchmark against the industry, and get tools to make sound decisions that strengthen your operations and position your dealership for long-term success.