According to a report from Construction Equipment Guide, Bobcat has announced a new dealer location in Zanesville, Ohio. The move was described as being driven in part by Bobcat's "entry into the compact tractor market."
The new facility will have a 2,500 square foot show room with a parts counter and a 2,500 square foot service area. The location will provide sales, rentals, parts and service for the dealership's full line of equipment. 
The location began operations on June 22, though a grand opening has been postponed due to the pandemic.
For the latest news on dealer growth, including acquisitions, consolidations and new locations, visit our
Dealers on the Move feed
.
Dealers on the Move is brought to you by
Pinion.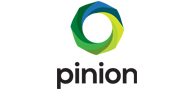 Get ready for growth! Take a deep dive into financials, project ahead, benchmark against the industry, and get tools to make sound decisions that strengthen your operations and position your dealership for long-term success.