According to a report from Ohio's Country Journal, Fennig Equipment, a single-store shortline dealer based in Coldwater, Ohio, has announced it has added a second location in Norwalk, Ohio. 
Fennig Equipment first opened its Coldwater location in 2011 and concentrates on cover crop seeders, nutrient and fertilizer placement, residue managers, seed bed prep and planter accessories.
For the latest news on dealer growth, including acquisitions, consolidations and new locations, visit our
Dealers on the Move feed
.
Dealers on the Move is brought to you by
Pinion.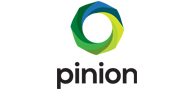 Get ready for growth! Take a deep dive into financials, project ahead, benchmark against the industry, and get tools to make sound decisions that strengthen your operations and position your dealership for long-term success.