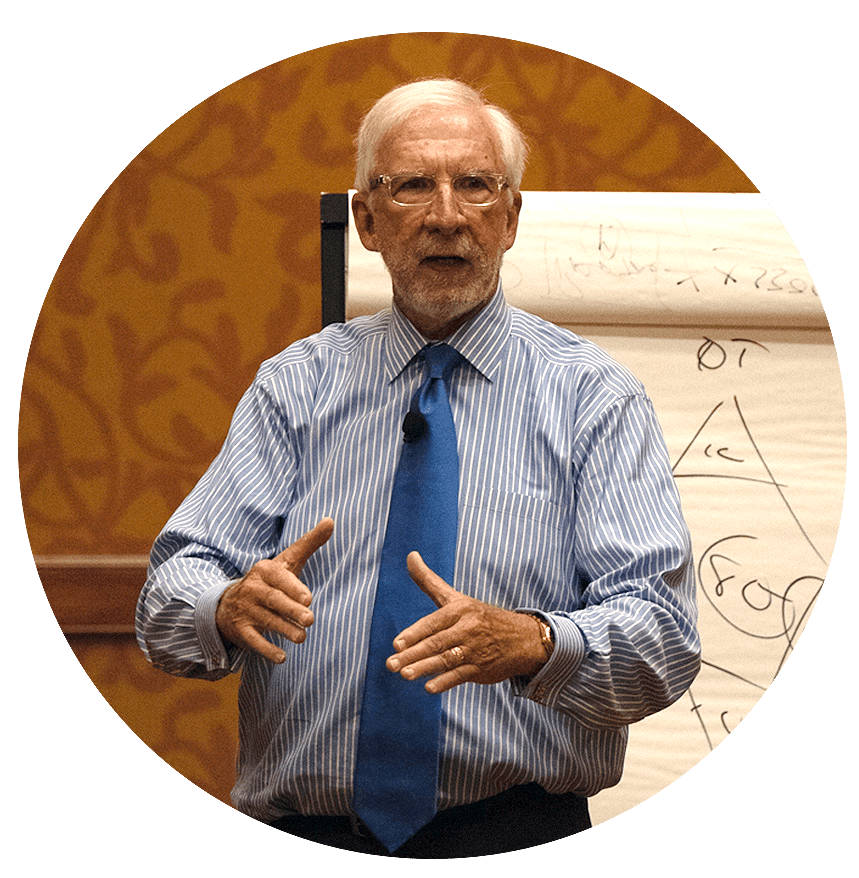 Get year-round unlimited access to the video sessions for $199
Join Dr. Jim Weber for a 3-hour intensive dive into farm equipment dealership sales management. A top-rated speaker at Dealership Minds Summits, he is described as "a rock star in the OEM dealer world. He's a really bright guy with terrific ideas that often challenges the norm." One dealer who attended says, "Dr. Weber's in your face style is so refreshing!" Filmed during a special, limited seating, workshop, now these video replays can be yours to view and review over again.
Dr. Weber has been a consultant/trainer and 20-Group facilitator to the agricultural and construction equipment industry for nearly 4 decades, working with International Harvester, Massey Ferguson, Case IH, John Deere, New Holland, AGCO, Link-Belt and Caterpillar. He has trained nearly 2,000 equipment dealers, 2,000 parts and service managers and over 1,000 equipment sales personnel. Farm Equipment subscribers continue to read and comment on his 5-year compilation of "The Business of Selling" series.
In this 6-part video workshop, Weber talks in-depth on:
Sales Department Culture
Replacing Order Takers with Field Marketers
Clarifying Goals, Tasks and Responsibilities of the Sales Force
Managing New and Used Inventory
Differentiating Gross Margin and Cash Flow
Compensating and Rewarding for Performance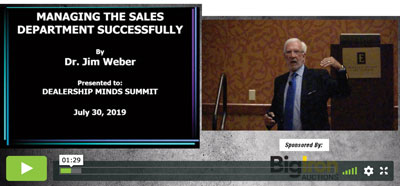 For only $199 you get a three-year subscription to view these sessions at your convenience.
Complete the form below to purchase your access.
After the form is successfully submitted the video product is added to your user profile. Then login with your Farm-Equipment.com user account and watch the 6-part intensive here at this location: Dr. Jim Weber Sales Workshop Videos.
Did you attend this workshop live?
Those who paid for and attended the live workshop in July 2019 already have this video replay product added to their Farm-Equipment.com user account. Go to the secure viewing page now Dr. Jim Weber Sales Workshop Videos to access the sessions. You will be prompted to login if you are not already.