Titan Machinery Inc., a leading network of full-service agricultural and construction equipment stores, announced that it has entered into a definitive purchase agreement to acquire the Idaho dealership assets of Pioneer Farm Equipment Co. ("Pioneer"). The acquisition includes five full-line Case IH agriculture dealerships located in southeastern Idaho, two of which are also Case Construction equipment dealerships. For full calendar year 2021, Pioneer generated revenue of approximately $60 million. The acquisition is expected to close in February 2023. 
David Meyer, Titan Machinery's Chairman and Chief Executive Officer, stated, "We are excited to announce our agreement to purchase Pioneer's Idaho dealership assets. The Pioneer team has been serving customers in the highly productive Snake River Valley area in southeastern Idaho for over two decades. This acquisition represents an ideal opportunity for us to build upon our recent Heartland acquisition, which has an established presence in the region with commercial application equipment customers. Further, this growing region was of particular interest to us given it supports large industry volumes and has similar crops and machine specifications to other markets served by Titan Machinery. We share similar cultures that are focused on attentive, personal, customer service and we look forward to welcoming their team to the Titan Machinery family."
Titan Machinery Inc. is on the
Farm Equipment Dealer 100™
(a ranking of the top 100 North American farm equipment dealers — by number of locations, which provides information on total and ag stores, brands, geographies served, employees, history, executives and ownership/company profile information.
For the latest news on dealer growth, including acquisitions, consolidations and new locations, visit our
Dealers on the Move feed
.
Dealers on the Move is brought to you by
Pinion.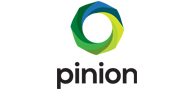 Get ready for growth! Take a deep dive into financials, project ahead, benchmark against the industry, and get tools to make sound decisions that strengthen your operations and position your dealership for long-term success.
---