According to Case IH dealer Titan Machinery's fiscal year 2022 earnings report released March 24, Titan has entered into a definitive purchase agreement to acquire the assets of 2-store Case IH dealer Mark's Machinery in Wagner and Yankton, S.D.
The press release states, "In the trailing twelve-month period ended Dec. 31, 2021, Mark's Machinery generated revenue of approximately $34 million."
The transaction is expected to close in April 2022.
For the latest news on dealer growth, including acquisitions, consolidations and new locations, visit our
Dealers on the Move feed
.
Dealers on the Move is brought to you by
Pinion.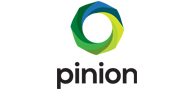 Get ready for growth! Take a deep dive into financials, project ahead, benchmark against the industry, and get tools to make sound decisions that strengthen your operations and position your dealership for long-term success.