Sonsray Machinery, the largest Case Construction Equipment distributor in the Western United States, has acquired the Case IH agriculture equipment dealership, Booth Machinery. The official announcement was made in Torrance, CA on Sept. 30, 2021.
"We are so excited to continue growing into a new industry that we haven't broken into yet and the brand we are representing is phenomenal," said Matthew Hoelscher, president and CEO at Sonsray Machinery.
By purchasing Booth Machinery, Sonsray obtains 5 new locations: Bakersfield, Calif.; Five Points, Calif.; Fresno, Calif.; Salinas, Calif.; and Yuma, Ariz. These locations will distribute farming equipment and mark Sonsray's breakthrough into the agriculture industry.
"I grew up on a farm and am thrilled to work with agriculture equipment again," said Hoelscher.
For the latest news on dealer growth, including acquisitions, consolidations and new locations, visit our
Dealers on the Move feed
.
Dealers on the Move is brought to you by
Pinion.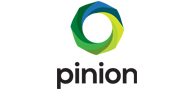 Get ready for growth! Take a deep dive into financials, project ahead, benchmark against the industry, and get tools to make sound decisions that strengthen your operations and position your dealership for long-term success.