In late 2020 WEDA conducted an invitation only survey on workforce development. Dealers from across North America were asked to share their short and long term needs as well as their skill development challenges.
In this webinar, presented by WEDA CEO John Schmeiser and Michael Piercy, who heads up WEDA's Dealer Institute, share the results of each question and present the key findings of the survey on grooming employees for the next level and frustrations that dealers have in proper training and recruitment.
This FREE webinar is brought to you by Farm Equipment magazine and the Western Equipment Dealers Assn. (WEDA).
Email Kim Schmidt at Farm Equipment with any questions about the webinar.
---
About the Speakers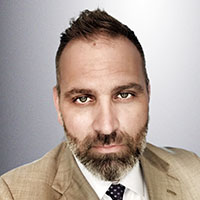 Michael Piercy is the Vice President of Dealer Development for the Western Equipment Dealers Association, with almost 20 years' experience in organizational, leadership training and development and succession planning. He's worked exclusively with the agricultural and construction equipment industry for the last 10 years, designing and developing strategic initiatives and helping dealers develop their people and grow their business. His current role, Leading WEDA's Dealer Institute, allows him to guide dealer organizations through training and consultative initiatives, as well as, merger, acquisition, and succession planning.
John Schmeiser is the Chief Executive Officer of the Western Equipment Dealers Association, an international trade association that represents the interests of over 2200 farm, construction and outdoor power equipment dealers in Canada and the United States. Prior to the establishment of the Western Equipment Dealers Association, Schmeiser had been the CEO of the Canada West Equipment Dealers Association since 1996. Schmeiser oversees all of Western's operations and business units and reports to a volunteer board of directors of dealers from across Canada and the U.S.