Jon Darby, New Inventory Manager
Years with Organization: 5
Role: "A lot of people think you just order the equipment and sell it. No. They don't realize the significance of my role with the manufacturers and keeping them all happy. There are a lot of relationships to balance with multi-branded locations." 
It might seem unusual to equate the titles "New Inventory Manager" and "Relationship Manager," but in many ways they're interchangeable in Jon Darby's day-to-day work for H&R Agri-Power.
"A lot of people think I just order the equipment and sell it," Darby says. "No. They don't realize the significance of my role with the manufacturers and keeping them all happy. There are a lot of relationships to balance with multi-branded locations." 
Darby, who oversees the new equipment inventory for 17 stores in six states, is responsible for monitoring the needs of each individual store and ensuring that those stores are turning over their inventory. 
"When we're doing well there's probably a 2.75 turn on new equipment," he says. "We're not there today, but we were close to it last year." 
Maintaining that kind of consistent turnover is a big undertaking for a company with roughly $55 million in new inventory — double what H&R Agri-Power had over a year ago, thanks in large part to the company's recent expansion.
"I order basically every piece of equipment," Darby says. "There's some small stuff that stores will order themselves, but all the major pieces come across my desk."
2018 was the company's biggest year for new inventory orders in several categories. Darby purchased approximately 100 combines and 100 Magnum tractors for his stores, along with 20-40 4WD tractors and close to 300 pieces of livestock-related equipment. Ordering that quantity of equipment from a variety of manufacturers can prove difficult to coordinate.
"That's the toughest challenge because the manufacturers all have their own deadlines and their own expectations," Darby says. "I've got to work with all those manufacturers and make sure we're keeping all of them happy, which can be a challenge at times."
One particular challenge is negotiating the various ordering timelines for each manufacturer. For example, some suppliers want Darby to place orders for equipment that won't come in until 6 months to a year later — something that is especially difficult when he would prefer to take note of market conditions and adjust his ordering accordingly.
At the same time Darby is managing and negotiating those ordering timelines, he's also working with store managers and salespeople to meet minimum stocking levels and make sure every product is represented at each of the company's locations. Because of H&R Agri-Power's rapid growth during the past 5 years — including 6 new stores in the past year alone — Darby's role has become even more crucial to the company's success in that area. He's able to look at 5 years' worth of sales data for each store and note the patterns, then order product accordingly.
"I'll ask everybody what they want to order and collect it as a group," Darby says. "Then I'll put that all together. I may cut a few things out here or add a few items there, to align with what's been selling. Honestly, we may order more than we need at one location, but some other store that's running short will end up pulling from it."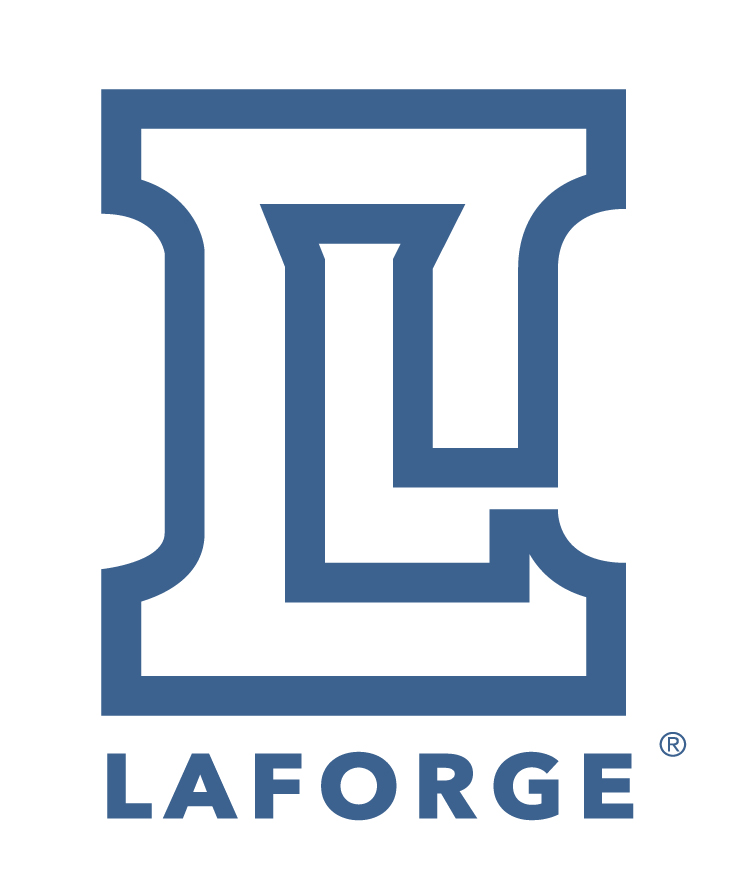 Brought to you by Laforge.
That's been one of the benefits of having so many stores across a diverse geographical area. Previously, some of the recently acquired locations had an aged inventory problem. Because they only had 1 or 2 locations, Darby says, those stores couldn't get rid of that excess inventory without transferring it back to the manufacturer. But that's an option he tries to avoid as much as possible.
That's why, when the dealership acquired 3 new stores in Tennessee last year – and had to purchase an excess of inventory along with the stores – Darby sought to avoid relying on Tennessee's buyback laws, which would have allowed H&R Agri-Power to return certain items to the manufacturer, depending on the age of the product.
"You don't want to do that in a lot of cases, because you're trying to keep that relationship with the manufacturer," Darby says.
Providing Tools for the Job
Darby's role as a relationship manager doesn't stop at the connections between individual stores and the manufacturers they buy from. He also spends a large portion of his time putting tools in the hands of his salespeople that will help them more effectively relate to – and successfully sell to — their customers.
One way he's done that has been through the creation of a sales program called Power EQ, which allows Darby and others at corporate headquarters to get specific information into the hands of the sales team. 
"It's a struggle to find salespeople who are fully in tune with the market, and who can communicate with customers instead of just being an order taker," he says. To combat that issue, Darby and his team put together Quick Lists in Power EQ, an internal sales program that his team developed. This allows sales teams to quickly get information to prospective customers in order to expedite a sale. (See Power EQ page)
"We've got a good portion of our shortlines pre-priced," Darby says. "If someone comes in and wants a price on a specific rotary cutter, a salesperson can go into that list and search for a 15-foot cutter. He can shoot the customer a number within a matter of a minute instead of having to start a whole new quote."
Darby strives to make it as easy as possible for salespeople to close deals and sell new inventory quickly. One of his biggest concerns is moving new inventory so it doesn't pile up on the lot.
"What keeps me up at night is the report I get every week that shows me my inventory and when it's getting older," Darby says. "It drives me nuts because I feel like I do so much to try to drive it the other direction. I can spend weeks or months trying to sell that inventory, and it doesn't have any effect. We've seen a downturn in the second half of this year, so our new equipment turnover rate is closer to 2. I start getting concerned if we go under 2 – that's the main driving thing for me."
Right now Darby's in charge of about $13 million in 300-day-old inventory, comprising between 800-900 pieces. "There aren't a lot of pieces that cost more than $100,000 in that category," he says.
In some instances, Darby says, a lot of the manufacturers tried to help H&R Agri-Power's stores move those small items, going to 12-month interest-free floorplan terms. But that's changed recently, and Darby is trying to sell off items to avoid paying high interest fees.
"Our floorplan interest is the highest it's been in some time," Darby says. 
He's tried multiple strategies to solve that problem including running various incentive programs to encourage the sales teams. Sometimes those strategies pay off.
"We ran a program in August, when we had a group of really old equipment," Darby says. "It was new equipment that was basically about 2 years old or older. We did a good job on that. It was only about 100 pieces, but we sold $3 million off of that." 
However, despite those big sales, at the end of the month Darby still found himself looking at the same numbers for his over 300-day inventory. He attributes that in part to the ordering timeline demands set by the manufacturers.
"Again, having to make those inventory planning decisions and ordering 6 months to a year out [has an impact]," Darby says. "When you start missing your budgets, the inventory piles up real quick. We've got to have some representation of every product, but when you've got a couple pieces from each line it adds up. My main job is to make sure we're turning that inventory. The more we turn, the more cash we have available to expand."
Dealership Minds 2020 Overview: H&R Agri-Power
Dealership Minds: Leading the Charge
Dealership Minds: Sage Wisdom from A Dealership Lifer
Dealership Minds: Building H&R Agri-Power's Culture, Profitability
Dealership Minds: CFO: 'Conducting' the Orchestra
Dealership Minds: Measuring Sales Success Through Customer Satisfaction
Dealership Minds: Creating a Reputation that Sells Equipment
Dealership Minds: Connecting On-Farm Experience with Customer Engagement
Dealership Minds: Managing the Measurables of a Precision Business
Dealership Minds: Financing Solutions to Keep Sales Selling
Dealership Minds: Coaching the Sales Team to Dealership-Wide Success
Dealership Minds: Maintaining High Standards of Service
Dealership Minds: Following the Data & Managing Relationships to Order Equipment Properly
Dealership Minds: Leading by Example in the Parts Department
Dealership Minds: People Do Business with People