Play the latest episode:
In 1970, Russ Carpenter, after not finding a farm in the area to buy took his next best option and bought into a Ford tractor dealership in Middlebury, Vt., and Champlain Valley Equipment (2006 Dealership of the Year) was born. For the first year owning the dealership, the Carpenter family lived above it. General Manager and second generation owner Brian Carpenter recalls his mother not wanting the family to make too much noise because there were customers downstairs. When the dealership started, there were 15 competitors in the area. Today, just 2 competitors remain.
Brian came back to the dealership in 1992 after serving in the military, and today Champlain Valley has 4 stores and 100 employees serving Vermont's dairy farms, orchards/vineyards, maple syrup operations, livestock, landscapers, hobby farmers and large property owners.
"I'm coming back and in my mind, I had been active military, working on the board in Germany to ready deployment forces, going 90 miles per hour in the military mode and then all of a sudden to think farm equipment. It was such a radical change that it's a wonder that it went as smoothly as it did," says Carpenter about his transition back to civilian and dealership life.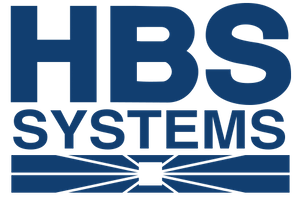 Farm Equipment's podcast series is brought to you by HBS Systems.
A trusted agriculture industry leader for 35 years, HBS Systems is constantly updating our cutting-edge equipment dealership software. Our powerful application offers fully integrated Inventory Management, Sales, Parts, Service, Rental, and Accounting features designed to streamline your entire business and maximize revenue. By automating and integrating complex processes, our software improves accuracy and efficiency in all departments, while providing real-time analytics from anywhere on any device, helping you deliver excellent customer service.  We're humbled to have grown from serving 1 dealership to more than 1,500 agriculture and construction dealerships throughout the US and Canada.  Learn why your dealership should trust HBS Systems at www.hbssystems.com
Music: Josh Woodward - Golden Sunrise (Instrumental Version)