Play the latest episode:
Gary Reynolds is the second-generation owner of Reynolds Farm Equipment, a 7-store John Deere dealership based in Atlanta, Ind. Gary's parents, Mac and Arline, opened the dealership in 1955 and today Gary's daughters Angela and Theresa are active in the business, as well as his oldest granddaughter.
Second generation owner Gary Reynolds sat down to talk during the National No-Tillage Conference. He details how his parents started the business, the struggles brought on by the 1980s farm crisis — and what Gary learned from it — as well how the third and fourth generations are now involved in the daily operation of the dealership.
While the Reynolds family's values and expectations for excellence are the foundation of the business, Gary shares how he learned that moving the dealership forward often requires finding individuals outside of the family who have different skill sets.
What a family business really means, according to Gary, is everyone cares about each other. "You care about when they go home, you care when t heir wife gets sick or their children get sick or they have lost a spouse or family member. That's what family business means. You really care about them. It doesn't take a family run business necessarily to get that done," he says.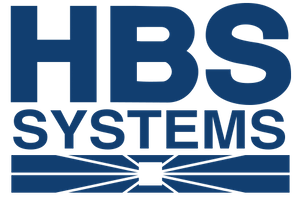 Farm Equipment's podcast series is brought to you by HBS Systems.
A trusted agriculture industry leader for 35 years, HBS Systems is constantly updating our cutting-edge equipment dealership software. Our powerful application offers fully integrated Inventory Management, Sales, Parts, Service, Rental, and Accounting features designed to streamline your entire business and maximize revenue. By automating and integrating complex processes, our software improves accuracy and efficiency in all departments, while providing real-time analytics from anywhere on any device, helping you deliver excellent customer service.  We're humbled to have grown from serving 1 dealership to more than 1,500 agriculture and construction dealerships throughout the US and Canada.  Learn why your dealership should trust HBS Systems at www.hbssystems.com
Music: Josh Woodward - Golden Sunrise (Instrumental Version)
More Coverage with Reynolds Farm Equipment
Reynolds was our 2018 Dealership of the Year. We conducted on-site interviews, behind the scenes video coverage, and a feature article on what makes their operation tick. To view all of this, plus other online exclusives with Reynolds Farm Equipment, click on the article and video gallery below.