Play the latest episode:
In this episode of the new Farm Equipment podcast, "Our Dealer Story" brought to you by HBS Systems, Editor/Publisher Mike Lessiter sits with Landis Stankievech, whose grandfather and great-uncle founded Trochu Motors, a large single-store AGCO dealership in Central Alberta.
Landis, 34, represents the third generation at the award-winning Trochu Motors, which is currently led by dad, Jack. The conversation took place at the WEDA International Dealer Conference in Arizona.
"If you said to my dad, 'Your dealership will be open for the next 100 years. You'll take home a salary but the business will never make any money. But your doors will stay open and you'll be able to take care of your customers and your staff ...'" Yes, my dad would take that deal for sure."
Which was his dad, Jack's strength. But Landis' brought back an analytical piece to a business that relied very heavily on service and culture and less so on the financial piece of the business. Thus, with his focus on inventory, margins and equity, he complements his dad's relational DNA and "eternal optimism" by stressing that customer service also means being around for them when the hard times hit, as they will.
In this fascinating interview, you'll hear Landis' unusual background that included pro hockey dreams, an Ivy League athletic scholarship and Rhodes Scholarship to the U.K. and a big-time consulting gig before rejoining his dad, Jack. And at a time when the dealer world needs more next-generation talent, you'll also hear the perspective of the successor generation on the business.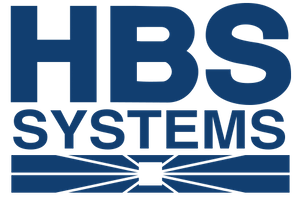 Farm Equipment's podcast series is brought to you by HBS Systems.
A trusted agriculture industry leader for 35 years, HBS Systems is constantly updating our cutting-edge equipment dealership software. Our powerful application offers fully integrated Inventory Management, Sales, Parts, Service, Rental, and Accounting features designed to streamline your entire business and maximize revenue. By automating and integrating complex processes, our software improves accuracy and efficiency in all departments, while providing real-time analytics from anywhere on any device, helping you deliver excellent customer service.  We're humbled to have grown from serving 1 dealership to more than 1,500 agriculture and construction dealerships throughout the US and Canada.  Learn why your dealership should trust HBS Systems at www.hbssystems.com
Music: Josh Woodward - Golden Sunrise (Instrumental Version)
---
You May Also Be Interested In...
Cornerstones of Success
Gain a detailed look into the tips and strategies for investing in the people and tools to increase your dealership's revenue and long-term goals. This exclusive report details the various techniques that you can implement right away to improve your business, ensure your people are well-respected and keep customers coming back time and again. Learn Meyer's time-tested advice to stay ahead of your competition. Download now »
---