The Milwaukee Journal-Sentinel recently revisited a most painful and heartbreaking story of a tragic accident that occurred on a Wisconsin dairy farm in the summer of 2019 ("Death on a Dairy Farm…")
The details are too heart-wrenching to detail here. But the short of it was that an 8-year-old son of an immigrant farm laborer was killed in a skid-steer loader accident. The boy wandered down from his milking parlor loft in the late hours to see his father. He appeared in an area of the facility he never should have been, and a newly hired laborer was operating a machine that was out of spec.
It's a terrible story. A couple lost their young son, several who were there that night are living with a lifetime of pain and regret, and the dairy farm ceased operations. 
The story recalled a moment in our first year of owning and operating Farm Equipment, which involved my friend Dave Kanicki (who was also my first "real" boss and mentor in Illinois). Dave drove up one morning to grab a lunch together, and while he was getting the nickel-tour of our offices, a Managing Editor handed me his resignation. Within minutes, I asked Dave, "Care to pick up a freelance writing job?" Dave hadn't flexed his journalism muscles in a few years, but agreed to the gig and promptly got on the phone with dealers and manufacturers about what it takes to succeed in skid-steer sales.
Dave and I traded sources and notes over the ensuing weeks. Dave, who had just left a stint as an industrial furnace territory manager selling to foundries, insisted on submitting a sidebar article on skid-steer safety. We'd find ourselves in a managerial role reversal in a matter of months, and I realized I wasn't at all done learning from him yet.
See below for an excerpt of his piece. By the way, that one-off writing assignment led to a 15-year career as full-time executive editor at Farm Equipment and Lessiter Media. (Retired since late 2020, Dave now lives in Baton Rouge, La.)
Safety with Skid-Steer Loaders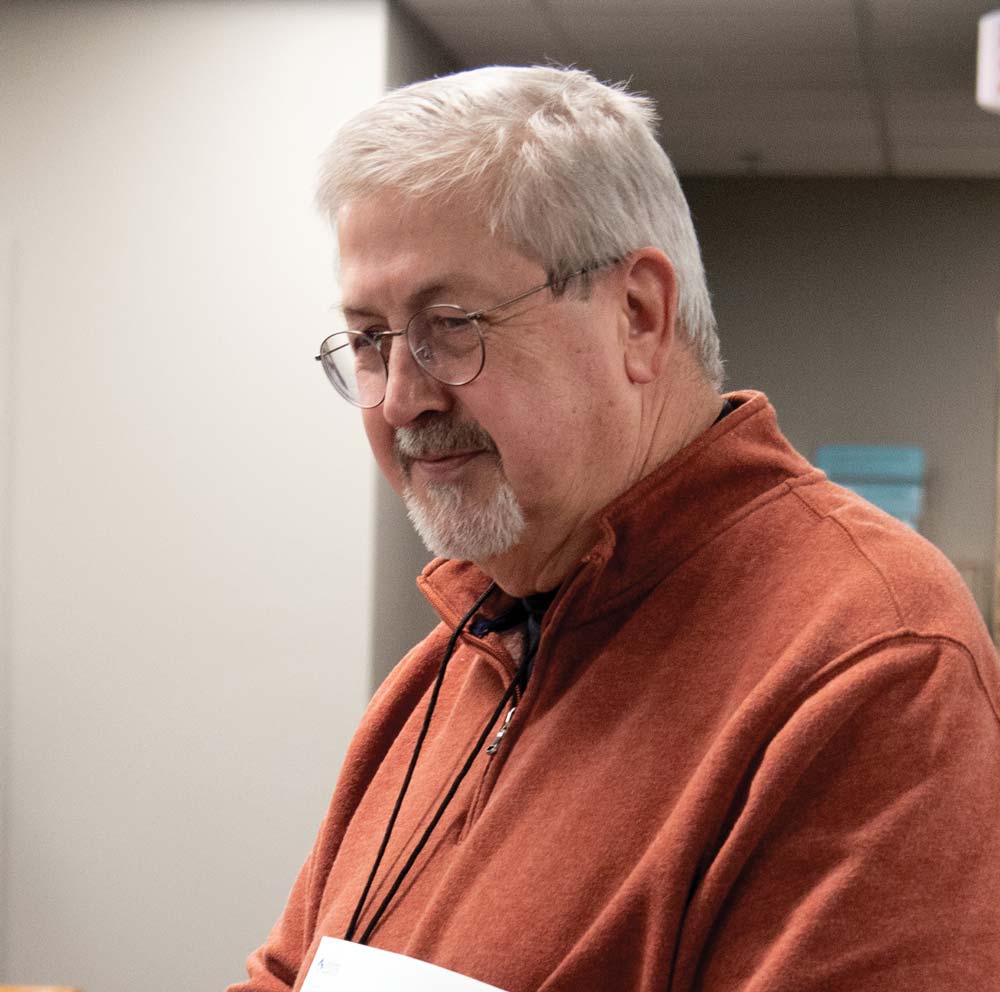 Dave Kanicki, Retired Farm Equipment Editor
As the popularity of skid-steer loaders on the farm has grown, equipment manufacturers have increasingly focused on operator safety. Yet dealers ranked safety near the bottom of what features farm customers are most looking for in a skid-steer loader.
Interviews with many of the same dealers clearly indicate that few dealers push safety features of the equipment during the sales process. While they generally agree that manufacturers have done a good job incorporating safety devices into skid-steers, they are also frustrated by the little attention customers pay to equipment designed to prevent or minimize injuries. "Farmers are just in too much of a hurry," says one dealer.
Adds American Equipment Service's Ted Mallard, "Safety has been relatively meaningless to the farmer, even though "it's more likely to be a family member using it." The Ohio dealer adds that safety is a greater concern to non-farm buyers, particularly due to OSHA and workers' compensation issues. This could change, however, with the management issues that will accompany the bigger farm trend, particularly in regard to insurance costs.
Despite built-in seat sensors and restraint bars that must be engaged in order to operate the loader, dealers indicate that it is not unusual for customers to unhook safety devices that they find inconvenient…
So what is the dealer's responsibility when it comes to equipment safety?
Dealers are advised to run through all safety devices at the time of delivery. And although it irritates some customers, one dealer shared that his mechanics are under his orders to reconnect any disabled safety equipment and to make sure that all safety features are working properly.
– Dave Kanicki, Farm Equipment, April/May 2005

The Journal-Sentinel covered both sides of a confusing night at that Wisconsin farm -- language barriers, misinformed directions and a hurried worker inexperienced with the machine. 
An expert witness testified that the horn, backup alarm and rear lights had failed, while the dairyman maintained that the machine was inspected twice per week. One account said the driver received mere minutes of instruction on operating the unit — by a fellow laborer — and was expected to return 2 hours later to finish the chores on his own. And because the headlights were out, he'd borrowed a cellphone to use as a flashlight.
As in so many other tragedies, there is no explanation, nor are we equipped to comprehend it all. But we still can learn along the way.
---
"Insist on a face-to-face when your techs sense something isn't right during their on-farm visits …"
---
Just as Dave convinced me to find space for his safety message, you can continue to do the same when selling and delivering your equipment, and insisting on a face-to-face when your techs sense something isn't right during their on-farm visits. I'm sure many of you do so routinely. 
The point here is not blame nor legal obligations. It's about what can be done to prevent heartache, and the shame and guilt that accompany regret – and things that can never be unseen or unfelt.
Through the reminder of the painful story of 8-year-old Jefferson Rodriguez, it is possible that another tragedy can be avoided. 
For More…
Dave Kanicki Retires from Lessiter Media