Hoober, Inc., a now 12-store Case IH and Kubota dealer, has purchased the assets of Roork's Farm Supply, a single-store Kubota dealer in Elmer, N.J. The dealership will remain open, and several of the Roork's Farm Supply employees have stayed on and become part of the Hoober, Inc. family.
Hoober is now the regional Kubota, Land Pride, Stihl and Scag dealer and Hoober will continue to provide parts, service and sales support for those products. Roork's will be transitioning out of, and eventually closing their lawn and garden supply business at the end of March. Additionally, as a full-service Case IH dealer, Hoober is now stocking parts and providing parts, service and sales support out of Elmer, N.J. for Case IH equipment.

Hoober Inc. is on the
Farm Equipment Dealer 100™
(a ranking of the top 100 North American farm equipment dealers — by number of locations, which provides information on total and ag stores, brands, geographies served, employees, history, executives and ownership/company profile information
For the latest news on dealer growth, including acquisitions, consolidations and new locations, visit our
Dealers on the Move feed
.
Dealers on the Move is brought to you by
Pinion.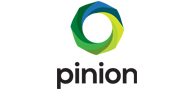 Get ready for growth! Take a deep dive into financials, project ahead, benchmark against the industry, and get tools to make sound decisions that strengthen your operations and position your dealership for long-term success.
---