Hoober, Inc. has purchased the assets of Dubberly Tractor & Equipment and Hoober became the regional Kubota, Land Pride, and Woods dealer on Jan. 4, 2021. Hoober will operate out of the former Dubberly Tractor location in Chester, Va. and all 6 of the former Dubberly Tractor employees have joined the Hoober Team.
Additionally, Hoober has added the Kubota contract at the Wakefield, Va. location, giving the family-owned dealership a total of 10 locations, 6 of which have the Kubota contract – Ashland, Va., Chester, Va., Wakefield, Va., Middletown, Del., Intercourse, Penn. and Mifflintown, Penn. Lee Pope, currently the Wakefield, Va. store and sales manager, will also manage the new Chester, Va. location.
Hoober, Inc. will carry the full line of Kubota Tractors & Ag equipment at both Chester, Va. and Wakefield, Va., including tractors, mowers, rough terrain vehicles and more. Trucks run frequently between the Hoober locations which enables the dealership to offer a comprehensive parts & equipment inventory to support customers' needs across the region. Both locations will also offer full service, maintenance and parts support for Kubota equipment, including special winter Uptime Service programs.
For the latest news on dealer growth, including acquisitions, consolidations and new locations, visit our
Dealers on the Move feed
.
Dealers on the Move is brought to you by
Pinion.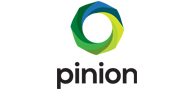 Get ready for growth! Take a deep dive into financials, project ahead, benchmark against the industry, and get tools to make sound decisions that strengthen your operations and position your dealership for long-term success.