Illinois-based Deere dealer AHW has announced it will close its Elburn, Ill., location Dec. 31, 2022, and transfer the store's business to its Hampshire and Somonauk, Ill., locations.
According to a June 13 press release, the decision to consolidate came after AHW acquired 4-store Illinois Deere dealer Buck Bros. in February of this year. AHW listed the following benefits that will come from the consolidation:
Shop expansions in Somonauk and Hampshire will provide greater shop space than the current Elburn shop, giving AHW more overall shop space to accommodate additional service technicians.
2 new service trucks have been ordered and will be equipped to provide at-home breakdown service or routine maintenance service. This includes our popular Snow to Mow and Mow to Snow services.
Centralizing dispatch for pick-up and delivery service to increase efficiency and add capacity to serve more customers.
Increasing our capacity for outside sales representatives, for customers who want to work with a sales representative in person at their own property.
Enhancing our online capabilities for customers who desire a virtual or remote experience and prefer goods and services to be delivered at their doorstep or driveway.
All the Elburn location's employees have been offered the ability to transfer to either the Hampshire or Somonauk location.
AHW is on the Farm Equipment Dealer 100™ (a ranking of the top 100 North American farm equipment dealers — by number of locations, which provides information on total and ag stores, brands, geographies served, employees, history, executives and ownership/company profile information. 
For the latest news on dealer growth, including acquisitions, consolidations and new locations, visit our
Dealers on the Move feed
.
Dealers on the Move is brought to you by
Pinion.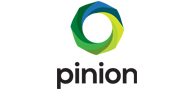 Get ready for growth! Take a deep dive into financials, project ahead, benchmark against the industry, and get tools to make sound decisions that strengthen your operations and position your dealership for long-term success.
---