According to published reports, ag machinery dealers are continuing the consolidation trends as John Deere dealer Bentz Equipment of Belle Fourche, S.D. has been acquired by Grossenburg Implement, and AGCO dealership group, A.C. McCartney, has bought out Merema Bros. of Fulton, Ill.
The Rapid City Journal reports that after nearly 40 years, Bentz Equipment, a 2-store Deere dealer, has agreed to be acquired by Grossenberg Implement, now a 7 store dealership group. Grossenburg also has locations in Winner, S.D., Pierre, S.D., Philip, S.D., Bloomfield, Neb., Hartington, Neb. and Wayne, Neb. The deal is expected to be closed on Sept. 23.
The Illinois Agrinews Sept. 13 print edition is reporting that Merema Bros, Inc., will become A.C. McCartney's fifth AGCO (Massey Ferguson) location. McCartney also has stores in Durand, Ill., Wataga, Ill., Carthage, Ill. and Mt. Sterling, Ill.
For the latest news on dealer growth, including acquisitions, consolidations and new locations, visit our
Dealers on the Move feed
.
Dealers on the Move is brought to you by
Pinion.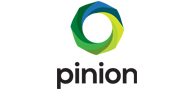 Get ready for growth! Take a deep dive into financials, project ahead, benchmark against the industry, and get tools to make sound decisions that strengthen your operations and position your dealership for long-term success.