According to a report from Keloland, 37-store John Deere dealer C&B Operations plans to move its field support office to Sioux Falls, S.D., from the Twin Cities area. The report stated C&B Operations will take the top 2 floors of a 9-story building and plans to have 100 or more employees working out of the Sioux Falls office.
The report quoted C&B Operations Marketing Director Amber Luinenburg as saying:
We're the field support office, we're the functions that help support those out in the field, whether that's accounting or leadership marketing, IT, technology support, also call center. 

A lot of the things we do at the field support office are going to support the technology our farmers and producers need going forward.
For the latest news on dealer growth, including acquisitions, consolidations and new locations, visit our
Dealers on the Move feed
.
Dealers on the Move is brought to you by
Pinion.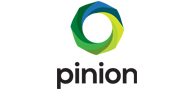 Get ready for growth! Take a deep dive into financials, project ahead, benchmark against the industry, and get tools to make sound decisions that strengthen your operations and position your dealership for long-term success.