After 53 years of service to Northeast Montana, Farm Equipment Sales has announced that a letter of intent to sell has been signed with C&B Operations LLC, headquartered in Gettysburg, S.D.
In a press release, FES President and CEO Marc Swanson said, "After 53 years, we are excited to announce our alliance with C&B Operations, one of the nation's largest and most successful John Deere dealer organizations. This partnership will ensure that all of our customers, employees and communities have the continued support they deserve in sales, parts and service by maintaining the existing relationships we've built."
C&B Operations LLC owns and operates 25 John Deere dealerships in South Dakota, Minnesota, Wyoming, Idaho and Montana. Its Montana dealerships are located in Billings, Miles City and Glendive. C&B began in 1988 when Dan Cronin and Rod Burwell purchased the John Deere dealership in Gettysburg, S.D. Matt Cronin, president and CEO of C&B Operations LLC said, via press release, "We are thrilled to have the Farm Equipment Sales organization join our team and we want our customers in Glasgow, Plentywood, Culbertson and Circle to know that we are solid, stable and still John Deere!"
For the latest news on dealer growth, including acquisitions, consolidations and new locations, visit our
Dealers on the Move feed
.
Dealers on the Move is brought to you by
Pinion.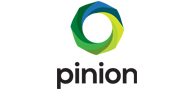 Get ready for growth! Take a deep dive into financials, project ahead, benchmark against the industry, and get tools to make sound decisions that strengthen your operations and position your dealership for long-term success.