Johnson Tractor, a 5-store Case IH and Kubota dealer, announced its local move to 200 Steward Road, Rochelle, Ill. The company had a soft grand opening recently and is planning a celebration to thank customers and team members for 41 years of successful business growth in the fall.
The new 50,000-square-foot building offers customers an open layout with an expo room, large showroom, modern air-conditioned service center and convenient parking on 12 acres loaded with new and used inventory.
"The increase in the size and complexity of all modern equipment, be it a 36-row corn planter or a large zero-turn lawn mower, drove us to improve our facility to keep up with the demands of our customers, suppliers and employees," said Leo Johnson, president of Johnson Tractor. "Rochelle is a key market for us, and we appreciate the support you have given our dealership for the past 16 years."
Johnson Tractor is a full-service equipment company offering the Case IH and Kubota product lines of agricultural, construction, rural lifestyle, and residential lawn equipment, as well as complementary equipment lines.
With five retail locations, Johnson Tractor's footprint spans across southern Wisconsin and northern Illinois, offering sales, parts and service to a diverse customer base.
---
Related Content
Johnson Tractor Acquires A.A. Anderson
[Podcast] Our Dealer Story: Johnson Tractor & Mid-State Equipment
[Video] Why Johnson Tractor Moved Its Rochelle, Ill., Store to a New Building
For the latest news on dealer growth, including acquisitions, consolidations and new locations, visit our
Dealers on the Move feed
.
Dealers on the Move is brought to you by
Pinion.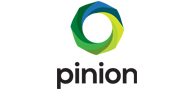 Get ready for growth! Take a deep dive into financials, project ahead, benchmark against the industry, and get tools to make sound decisions that strengthen your operations and position your dealership for long-term success.