Play the latest episode:
For today's "Our Dealer Story," we take you into not one, but two, award-winning equipment dealerships in Wisconsin. Editor/Publisher Mike Lessiter gathered two competing dealers — one green and one red — to discuss their origins and approaches to operating in the same competitive landscape around Janesville, Wis.
Mid-State Equipment (Past Recipient of Rural Lifestyle Dealer of the Year) — Chris Frodel is a trailblazer as a female executive in a male-dominated business, who has maintained work/life balance as a mother of preschooler and a growing 8-store John Deere equipment business. Further challenging her was the big job of succeeding her father Curt Hanson, a legend in the business. "I have my own shoes, I said," she recalls of that announcement to the community. "They're different, and that's going to have to be OK." 
Johnson Tractor (Past Recipient of Farm Equipment Dealership of the Year) — Leo Johnson is president of Johnson Tractor, a four-store Case IH dealership that he has led since the 1980s when he and his dad, Ray, a parts/service manager, bought out Ray's International Harvester dealership. During the conversation, Johnson recalled the day that Chris' father Kurt Hanson set up his John Deere sign in Janesville. "I knew at that point that it was going to get tougher for us, but I also figured there was going to be more consistency and fewer crazy deals going on."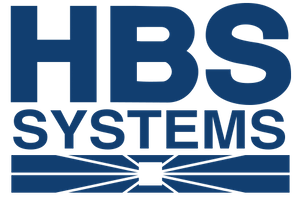 Farm Equipment's podcast series is brought to you by HBS Systems.
A trusted agriculture industry leader for 35 years, HBS Systems is constantly updating our cutting-edge equipment dealership software. Our powerful application offers fully integrated Inventory Management, Sales, Parts, Service, Rental, and Accounting features designed to streamline your entire business and maximize revenue. By automating and integrating complex processes, our software improves accuracy and efficiency in all departments, while providing real-time analytics from anywhere on any device, helping you deliver excellent customer service.  We're humbled to have grown from serving 1 dealership to more than 1,500 agriculture and construction dealerships throughout the US and Canada.  Learn why your dealership should trust HBS Systems at www.hbssystems.com
Music: Josh Woodward - Golden Sunrise (Instrumental Version)
---
You May Also Be Interested In...
Cornerstones of Success
Gain a detailed look into the tips and strategies for investing in the people and tools to increase your dealership's revenue and long-term goals. This exclusive report details the various techniques that you can implement right away to improve your business, ensure your people are well-respected and keep customers coming back time and again. Learn Meyer's time-tested advice to stay ahead of your competition. Download now »
---