Play the latest episode:
Jon Castongia's grandfather, Archie, started Castongia Tractor in 1939 in Morocco, Ind., after observing the growing demand for farm technology as a farmer himself. Current owner Jon's earliest memories of the dealership involve his father sending him out on a broken lawnmower, with the intention of having Jon discover the problem and fix it himself. Today, with a total of 5 locations, they serve as a John Deere dealer for Northwest Indiana and East Central Illinois.
After obtaining his degree in management at Purdue University, Jon returned to the dealership in the late 80s and assumed ownership of Castongia Tractor in 2000, where he carries on his father's and grandfather's legacy.
"I was very fortunate that my dad had a lot of faith in me. I mean, he'd take me aside, and I wasn't perfect, right? I didn't do everything right, obviously. But he was a good coach. He didn't, you know, chew on me. He actually would coach me through it."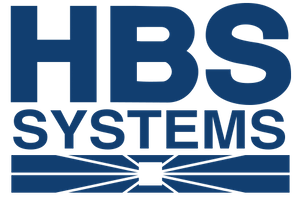 Farm Equipment's podcast series is brought to you by HBS Systems.
A trusted agriculture industry leader for 35 years, HBS Systems is constantly updating our cutting-edge equipment dealership software. Our powerful application offers fully integrated Inventory Management, Sales, Parts, Service, Rental, and Accounting features designed to streamline your entire business and maximize revenue. By automating and integrating complex processes, our software improves accuracy and efficiency in all departments, while providing real-time analytics from anywhere on any device, helping you deliver excellent customer service.  We're humbled to have grown from serving 1 dealership to more than 1,500 agriculture and construction dealerships throughout the US and Canada.  Learn why your dealership should trust HBS Systems at www.hbssystems.com
Music: Josh Woodward - Golden Sunrise (Instrumental Version)