JANESVILLE, Wis.— Johnson Tractor has announced the acquisition of A.A. Anderson, marking a significant expansion in the north Chicagoland area, that will allow the company to serve all market segments including consumer, construction and agriculture primarily with the Kubota brand. As a result of this acquisition, Johnson Tractor will have a total of 5 locations with 3 in Illinois and 2 in Wisconsin. The tentative closing date is scheduled for Dec. 31, 2020.
"A.A. Anderson has provided us an opportunity to better serve our agriculture, construction and residential segments," said Leo Johnson, president of Johnson Tractor. "We are excited to have the opportunity to grow and strengthen our relationship with customers and we look forward to continuing the long history that A. A. Anderson has left us as a previous market leader in the greater Chicagoland area."
For the latest news on dealer growth, including acquisitions, consolidations and new locations, visit our
Dealers on the Move feed
.
Dealers on the Move is brought to you by
Pinion.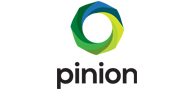 Get ready for growth! Take a deep dive into financials, project ahead, benchmark against the industry, and get tools to make sound decisions that strengthen your operations and position your dealership for long-term success.