Johnson Tractor (2012 Dealership of the Year) has announced the acquisition of Value Implement marking a significant expansion in the west central Wisconsin market that will allow the company to serve all market segments including consumer, construction and agriculture primarily with the Case IH, New Holland and Kubota lines. 
The newly acquired Value Implement locations are located in Osseo, Menomonie, Arcadia and Baldwin Wisconsin. As a result of this acquisition, Johnson Tractor will have a total of 9 locations with 3 in Illinois and 6 in Wisconsin. 
"We are proud to continue our growth by adding the Value Implement locations into the Johnson Tractor family of dealerships," said Eric Reuterskiold, CEO and president of Johnson Tractor. "This acquisition will allow us to expand the 'Land to Lawn' customer centric values to the employees and customers in west central Wisconsin. As the John Tractor family grows, so does our ability to meet the ever changing demands of today's consumer, construction and agriculture partners at the highest level possible."
For the latest news on dealer growth, including acquisitions, consolidations and new locations, visit our
Dealers on the Move feed
.
Dealers on the Move is brought to you by
Pinion.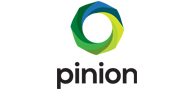 Get ready for growth! Take a deep dive into financials, project ahead, benchmark against the industry, and get tools to make sound decisions that strengthen your operations and position your dealership for long-term success.
---
Click here for more Industry News.