Play the latest episode:
In 1983, Jim Streater, who at the time was a territory manager for New Holland, had the opportunity to buy the company store in Rochester, Ind. The customer base embraced the new ownership — even offering to help with the move when Streater relocated the dealership across town in 1987.
"It put us on the map with New Holland, with farmers. We moved across town to a newer building. We had a new mentality from the previous owners, service support, and all that. Dad even told us the story one time, when we were making the. Changes going across town, he'd have farmers coming in or customers asking if we needed help moving from one location to another … They were just ecstatic to see a farm equipment dealership invested right here in their backyard," recalls Matt Streater about how the community responded to the new ownership and the relocated dealership.
After about 10 years in the business, the dealership began expanding through acquisitions. The first addition was in 1994, with New Holland Logansport. Today, the dealership has 6 locations with 7 stores — New Holland Rochester, New Holland Logansport, Rodkey New Holland, New Holland Tri-County,  New Holland Richmond, New Holland Greentown and Ag Technologies, which houses the precision and solar divisions of the business.
Today, Jim's sons — Jesse (CEO) and Matt (Director of Sales) Streater — run the dealership business while Jim oversees the solar division of the business.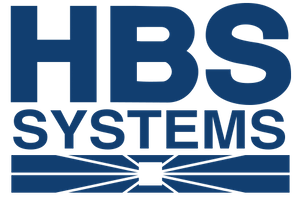 Farm Equipment's podcast series is brought to you by HBS Systems.
A trusted agriculture industry leader for 35 years, HBS Systems is constantly updating our cutting-edge equipment dealership software. Our powerful application offers fully integrated Inventory Management, Sales, Parts, Service, Rental, and Accounting features designed to streamline your entire business and maximize revenue. By automating and integrating complex processes, our software improves accuracy and efficiency in all departments, while providing real-time analytics from anywhere on any device, helping you deliver excellent customer service.  We're humbled to have grown from serving 1 dealership to more than 1,500 agriculture and construction dealerships throughout the US and Canada.  Learn why your dealership should trust HBS Systems at www.hbssystems.com
Music: Josh Woodward - Golden Sunrise (Instrumental Version)