Last week I had the opportunity to participate in customer farm visits to help us better understand how successful growers buy, use and support their equipment. After just a few farms, our group was already commenting on the wide variation in customer operations, from facilities and equipment to teams and technology. As a businessperson, I was impressed by the many ways that grower ingenuity and hard work are paying off, even in an enduring down market. However, as a marketer I became a bit distressed — all that variation makes it even harder to reach customers with relevant messaging.
And it's getting tougher every day. As I previously shared, over two-thirds of business customers prefer to do research on their own, online. And just like us, our customers are being intercepted by ads on websites and their email inboxes are filling up with offers. They're short on time and their attention spans are getting even shorter from this constant barrage. To cut through the noise, it's more important than ever to deliver highly personalized messages: The right message at the right time in the right way. But with hundreds, thousands or even tens of thousands of customers to influence, you've got a mass marketing challenge that will be a tall' order for your dealership's small but mighty marketing team. Enter mass personalization.
Mass personalization uses digital tools to understand customers, track their behavior very close to real time, and present messages that are compelling, well-timed and properly delivered. It promises to marketers what CRM has (for decades!) to sales: The use of more and better data to manage customer interactions that improve relationships and grow your business. A few of the big players are even the same, notably Salesforce and Oracle. But the crowd of cloud-based marketing tools is growing fast from the more recognizable Google Optimize 360, Adobe Target, Marketo and HubSpot to Apptus, Idio, Qubit, Yusp, and dozens more that might otherwise be mistaken for extras in the Game of Thrones.
If we've learned anything from CRM implementations through the years, it's to start small and grow in phases, and the same approach will work with personalized marketing. Don't jump in deep with software platforms. In many cases, you can start with the data and tools you already have, build momentum, and make the case for increasing software investments based on improved business results.
Here are some ways to start small:
Customer Segmentation — If you haven't yet, segment your customer lists; cash crop, livestock, hobby farms, etc. Then segment each category again, such as beef cattle, dairy cows, sheep and swine. Each group and subgroup has its unique needs and buying patterns, so wherever you are currently with segmentation, slice it once more. Your sales reps know your best customers and that's a great place to start. For a few key segments you'll benefit from buyer personas, which capture key customer characteristics and buying journeys from direct customer interviews, so that you'll know more precisely the information they need, when and how.
Transactional Data — Your dealer management system is a treasure trove of personalization data, beginning with whole goods purchase history. Knowing what the customer has in their shed is the starting point for aftermarket parts, service and precision campaigns. Knowing purchasing patterns by equipment type gives important clues for understanding how customers upgrade and support their equipment and the best time to engage for the next buying cycle. Past behavior is a strong predictor. Your CRM system can be used by your sales team to confirm active customers for timely marketing follow-up, and UCC data can be used to further supplement your purchase picture with financed equipment data for both customers and prospects.
Digital Footprint — An even better predictor than the past is what is happening right now, starting with your website. Whenever a device contacts a website, IP addresses are exchanged. Tracking software can be set up on your site to collect activity by IP address and correlate this address to form fills and email responses, where you know the customer's identity. You can create in-depth content for active customers (e.g., cash crop growers shopping for 4WD tractors) triggered automatically by web behavior. And you can collect search, social and other referral and device data to further inform campaign delivery methods. Some software is required here, so just start small. More advanced software can identify lookalike customers based on website activity and serve up personalized content on the spot.
Customer Surveys — Once you begin to personalize with digital footprint data, you can more readily incorporate other types of customer feedback. A digitally-collected survey or form can be connected back to an IP address and customer account, where appropriate, to identify specific customer interests and timing. For example, a customer who indicates they are "very interested" in "advanced precision technologies" would automatically be segmented as a "technology leader" and enrolled in your latest precision campaign.
Getting started with these building blocks will help you improve your message, timing and delivery, one campaign at a time. Your customer communications will steadily stand out from the endless blasts of ads and offers.
So, go ahead and celebrate the differences that make our customers great … and then respect them by getting personal with your marketing. Show customers that you're paying attention to them and you will grow relationships and sales opportunities. And don't get overwhelmed with complex personalization technologies — Start small and keep moving!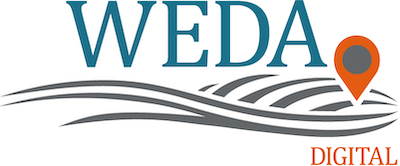 The Ask the Expert: Marketing series allows dealers to regularly ask questions and get them answered in real time. It is brought to you courtesy of Western Equipment Dealers Assn. (WEDA).
At the Western Equipment Dealers Association (WEDA), it's all about YOU! We're an advocacy association that works tirelessly to advance the interests of our members – more than 2,000 North American agriculture, industrial, forestry and outdoor equipment dealers. Every day, in everything we do, we never take our eyes off one essential question: will it help the dealer? Learn more…