For shortline manufacturers, understanding how dealers work with them and what a dealer is looking for when taking on a shortline is an important part of how they run their business. Manufacturers got the opportunity to ask these questions during a dealer panel at the 2018 Farm Equipment Manufacturers Assn. (FEMA) Marketing & Distribution Convention in Minneapolis.
The panel featured dealers with multiple locations — Keith Kreps of RDO Equipment, B.J. Knutson of Titan Machinery and Jim Wood of Rocky Mountain Equipment — and dealers with single store locations — Scott Beach of Grinnell Implement and Jay Funke of Del-Clay Farm Equipment. It was moderated by Mike Wiles, dealership marketing consultant and regular contributor to Farm Equipment magazine.
Juggling the Mainline and Shortline
A big question the dealers tackled was how they keep their mainline manufacturers happy while bringing in shortlines. For the large multi-store dealerships like RDO, Titan and Rocky Mountain, it's about carrying lines that do not directly compete with their mainline. They each look for shortlines that fill in the gaps in product ranges. Kreps notes that RDO has locations where the market is based in produce or grain-handling but RDO Equipment's mainline, John Deere, doesn't have products in those markets.
These larger dealers on the panel also noted they do not feel pressure from their mainlines in regards to maintaining brand purity. "Our shortlines are not competing with them and they're excellent complementary business for us and for our customers," says Knutson.
The only dealer who noted some pressure from his mainlines was Funke, who says it is implied through his handling of New Holland and AGCO brands. These mainlines go through every detail of the business they do with Del-Clay Farm Equipment. This and the lack of parts availability and support has pushed Funke and Del-Clay to look for new partners.
Scott Beach, store manager, Grinnell Implement Store, Grinnell, Iowa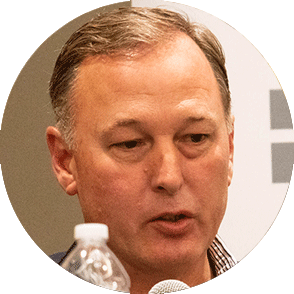 "We kind of rely on the shortline manufacturer to have that piece of equipment available so that if we need it in a timely fashion, we can get it…"
Mainline: Case IH
Shortlines: Cub Cadet, Stihl, Land Pride, Westendorf, J&M, Yanmar
Single store location
B.J. Knutson, chief operating officer, Titan Machinery, Fargo, N.D.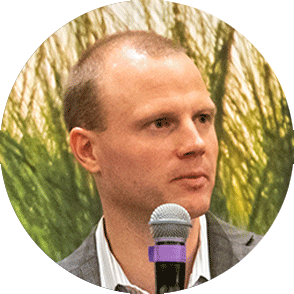 "A lot of our best partnerships and our best relationships have been with the shortlines that we've partnered with that have given us protected territories and a fairly wide swath…"
Mainlines: Case IH, New Holland
Shortlines: Geringhof, ATop Air, Yieldtrac
50 ag and construction stores in the U.S. and Europe
Keith Kreps, executive vice president, RDO Equipment Company, Fargo, N.D.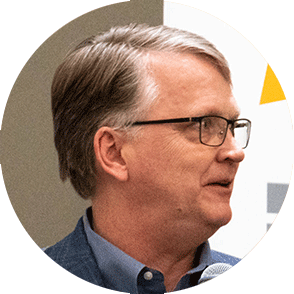 "Whether it's a one store organization or a multiple store organization, bigger isn't better. Better is better, and you've got to figure out who you want to partner with…"
Mainline: John Deere
Shortlines: over 150 including Yetter, Northstar Attachments and Unverferth
75 stores in 9 states
Shortline Rationalization Process
When it comes to choosing between a mainline and a shortline, the dealers all agreed on the importance of understanding what is best for their dealership and customers. It is always about the customers' best interest, quality of the product and reliability, they say.
"In some cases, the interest of the mainlines aren't always the best for us. Take seeding for instance," says Wood. "The mainline wants to build something that will compete, that's fine but you can't always force your dealer to carry a product just because you make it."
Each of the dealers has a list of things they look for when taking on a shortline with Kreps and Wood noting they work off of a checklist or scorecard. On this list they include what kind of warranty support the shortline has, parts availability, travel time, etc. The list is used to narrow down which shortlines they want to do business with. From there, it is about sitting down with those shortline manufacturers and trying to have a discussion about "partnering," so to speak.
"If you are manufacturing some of these other products and you can provide some technical support, some ability to give us a very good product, I think there's a lot of dealers out here that are going to look because there are so many people going direct," says Funke.
Jay Funke, owner, Del-Clay Farm Equipment, Edgewood, Iowa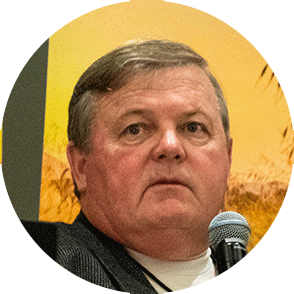 "Just as we have to build relationships with our customers, we need you to build relationships with us…"
Mainlines: AGCO, New Holland
Shortlines: Bobcat, Landoll, Drago, AgLeader, Kawasaki, Penta, H&S
Single store location
Jim Wood, chief sales and operations officer, Rocky Mountain Equipment, Calgary Canada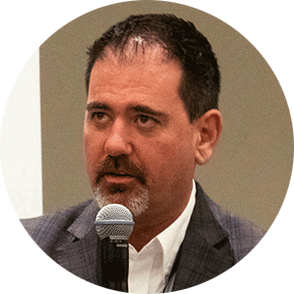 "Always ensure that however you're going to market, that you've got the right people and you understand who you're doing business with…"
Mainlines: Case IH, New Holland
Shortlines: Kubota, Metso, Leeboy, Bourgault, Seed Hawk, MacDon, Claas, SeedSync, CX-6 Smart Seeder 
37 dealerships across three Canadian provinces