Groupe Symac
Location: Rougemont, Pont-Rouge, Saint–Hyacinthe, Saint-Denis-sur-Richelieu, Parisville, Saint-Bruno/Lac-St-Jean and Normandin, Quebec
Ownership: La Coop Comax and La Coop Parisville
Primary Line: AGCO
Secondary Lines: Väderstad, Krone, Great Plains, Hardi, MS Gregson , Unverferth, SSTA
Originally started by two co-ops with a mission of providing services and products to co-op members, Groupe Symac's goal hasn't changed much. While the organization now serves more farm customers who are not co-op members, it still remains focused on finding the right product for the customer.
Charles Veilleux, director of Groupe Symac, says most of the company's customers are row-crop farmers. But Dairy, hog and poultry also make up a good chunck of its customer base in certain area, he says.
To serve this market, Symac offers shortlines like Krone, Väderstad and SSTA. Veilleux says the shortlines the company adds have to add something they don't already offer through their AGCO products. "We don't want to enter into any competition with our main manufacturer," he says. "So it has to be something that would add benefit to the company and to the customer."
Even though the company has grown to 7 branches, he says they remain close to the market because they are still owned by farmers. "The co-op dimension helps us stay grounded and stay in touch with the market, with the customers," he says.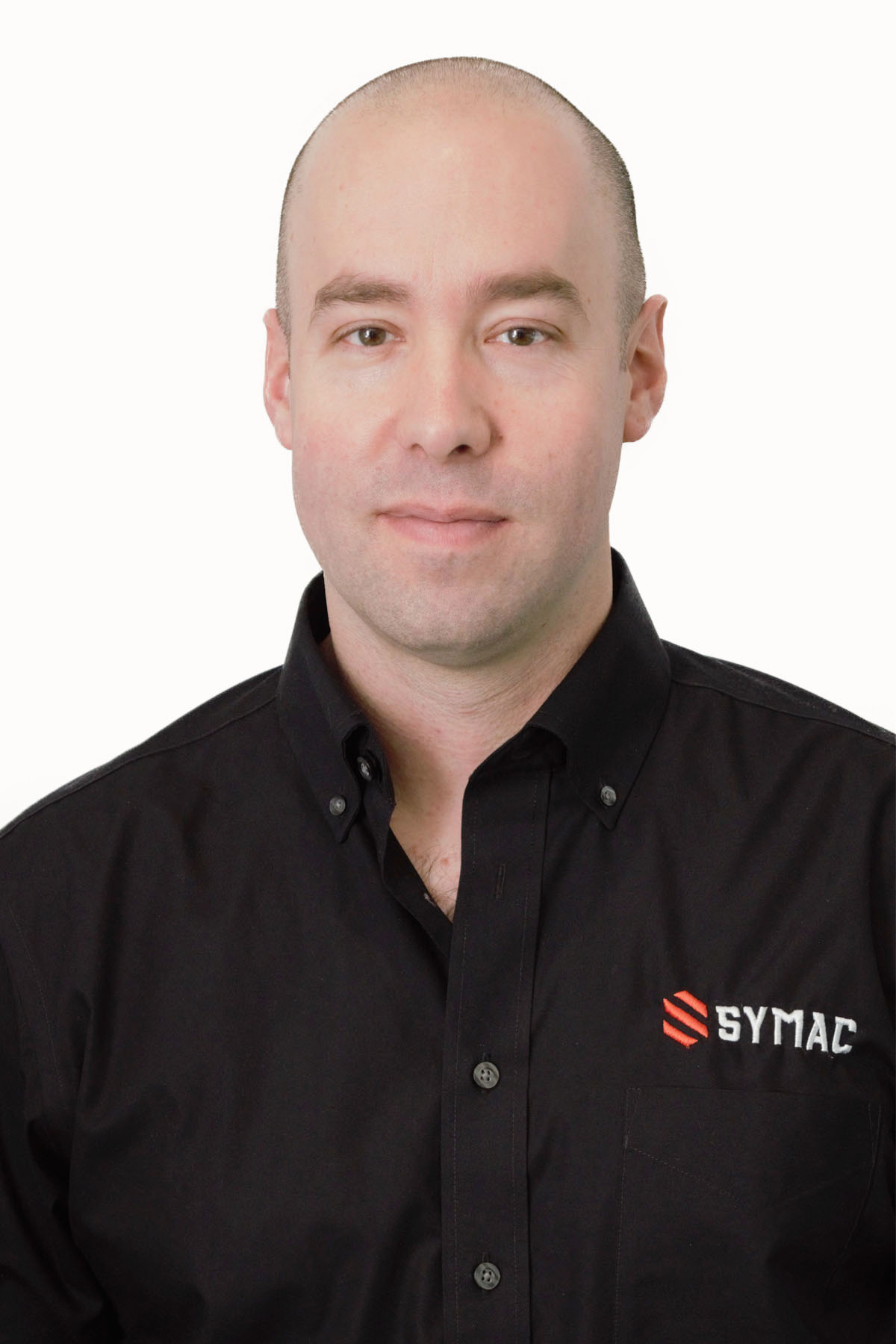 "We have to be competitive. We have to be able to service the customers, give a high quality product and make money out of it as well." 
— Charles Veilleux, director of Groupe Symac
Adding Shortlines
He says Symac added Vaderstad because the dealership didn't carry a planter through AGCO that could plant at faster speeds. "We didn't have anything that could go as fast within our regular White planters lineup to compete with the John Deere ExactEmerge," he says. Most of the time the White planter will work fine for their customers, he says, because the it has about the same level of precision and performance as the Vaderstad. But for a customer who wants to go faster, going with the Vaderstad can allow them to get the job done with an 8-row instead of a 12-row in a different brand.
The addition of Vaderstad proved to be a good decision for Symac. "I think we took more than half the market in the first year," Veilleux says. The speed of the Vaderstad makes it ideal for farmers who are growing their farms, but for some customizations in planting, the White would be the better option, he says.
Not only was Vaderstad attracting more customers, but the company was easy to work with. Vaderstad communicated with Symac almost daily and visited often, Veilleux says.
Veilleux says shortlines are good for two things: " To supplement our line of products where we need to have product to supplement what AGCO has to offer and they also help us open doors where we might not have a natural fit with the customer tractor-wise." Shortlines can be good entry point for customers who are no longer satisfied with their current manufacturer, he says.
Veilleux says one of the challenges today with consolidation in the industry is the inconsistency of shortlines carried throughout dealerships. "When you acquire another dealership that carries shortlines, you might have a brand in two or three of your stores, but not the whole thing," he says.
Now when the dealership group considers taking on a new shortline, Veilleux says, it must be available in all the territories Group Symac is located so all their stores can carry it. He says they also look for good support and warranties in addition to local representation. "What we need from the manufacturer if they want to have one of their products in our lineup is to make sure that they have local parts and service — service reps and field service reps to assist us. That's as important as well to the success of the line," Veilleux says. "We have to be competitive. We have to be able to service the customers, give a high quality product and make money out of it as well."
The Success in Shortline Machinery series highlights the best practice strategies employed by top farm equipment dealers to promote and sell shortline equipment. It is brought to you courtesy of Väderstad.
Väderstad, is a family-owned full-line manufacturer of high-speed planters, seed drills and tillage equipment. Together with farmers in 40 countries all over the world, we have spent the last 55 years creating machines that make any farmland find its full potential. Väderstad is seeking independent-minded dealers capable of selling and servicing high quality equipment to professional farmers. If you are looking for the possibility to expand your customer base, contact Larry Wieler at larry.wieler@vaderstad.com or (289) 527-4697.

Service Over Sales
In addition to technical training, Veilleux says their salespeople must be trained in interpersonal skills to ask the right questions when trying to fit the right product for the customer. He says their goal is "not to sell planters, but to position ourselves as a primary source of information and credibility for planting." He says they want people to think of Symac when they want to talk about planting. "My guys can answer things about Case, about John Deere, about New Holland, about everybody. They know about planting first."
He says placing more value on being planting experts than on selling equipment is what sets the company apart. "We're not going in there wanting to sell equipment. We're going in there wanting to give them advice, help them grow their business and help them be successful with what they have. If we happen to sell equipment, that's even better." One of their goals, he says, is to make the customer think the interaction was worth their time even if they don't buy anything.
The company's attitude toward helping customers first and focusing on finding them the right product has been crucial to its success. "Sometimes it was not Vaderstad, sometimes it was. But that made them feel very comfortable and confident with the company and with Vaderstad and with Group Symac," he says.