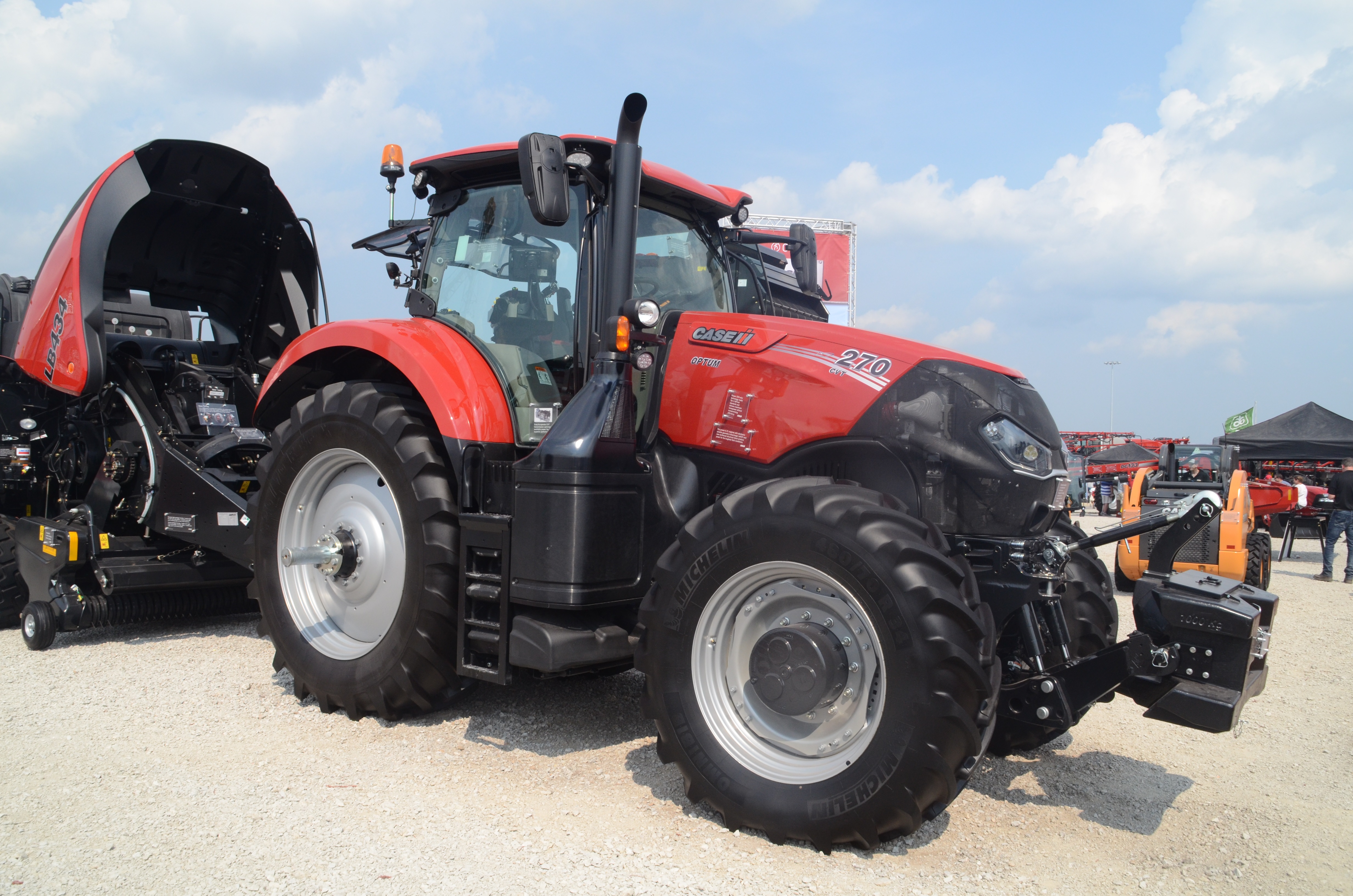 Case IH Optum Tractor
Case IH is filling the horsepower rating above its Puma line of tractors with the new Optum 270 and 300 models, launched at the Farm Progress Show in Decatur, Ill. These tractors are designed to handle the workload and pace of large hay and forage operations as well as providing muscle for larger tillage and planting chores. The model numbers are indicative of the tractors' PTO horsepower rating.
While an offshoot of the Case IH Puma, the Optum represents a significant departure from the basic Puma platform, says Case IH's David Bogan.
"The Optum is 7,000 pounds heavier and its 6.7 liter Tier 4 Final engine sports an electronically-controlled variable geometry turbocharger system to enable it to compete in the up-to-300 horsepower category," he explains. "The new power is backed up with a heavy-duty dual planetary-gear continuously variable transmission (CVT)."
Also, he says, the Optum features a 58 gallon per minute hydraulic system capable of running 37 gpm in a single circuit, as well as an optional front PTO and three-point hitch, and the optional ISOBUS Class 3 connector for interconnectivity with select LB4 large square balers.
The new Optum also is equipped with a 166-gallon fuel tank.
Bogan says dealers will begin receiving the UK-built Optum during the last quarter of 2015.