For farm equipment dealer-principals, succession planning is more than merely passing a torch — it's a complex logistical relay. For those resolving to keep their business in the family, the process and the pitfalls can be even more complicated. After spending years cultivating a successful business, dealers want only the most capable hands to carry it on.
During the dealer-to-dealer panel on the "Anatomy of a Transition" at the Dealership Minds Summit, three intergenerational family pairs discussed the experience of succession from their senior and successor sides. Although each pair is at a different stage in the process of passing their businesses to the next generation, their unique and similar experiences offer valuable insight.
Starting Early, Staying Organized
Fortunately for all the panelists, they are among the dealer-principals who planned succession, rather than having circumstance cause it. This is a byproduct of the fact that they've all taken a "no time like the present" attitude toward the task.
"Succession is a process. If it becomes an event, you're in trouble," says Aaron Koenig, president of Koenig Equipment Co., Botkins, Ohio.
Aaron and his uncle Raymond Koenig, who is the current CEO and chairman of the 111-year-old, 11 location, family dealership, are 7 years into a 9-year succession plan they initiated in 2008. The Koenigs are so committed to planning ahead that one of Aaron's responsibilities has been to be on the lookout for his eventual successor even before becoming CEO himself.
In an effort to both stay organized and keep the family involved in business operations, the Koenigs have built a leadership pipeline set up in three layers — the board of directors, the family council and the family at large. The board of directors includes Raymond, Aaron and 5 non-family, non-employee shareholders. The family council, led by Aaron, includes all the Koenig family members who currently work in the dealership, and the entire family makes an attempt to assemble once every 5 years. Aaron says the family gathering is both a social activity and a chance to recruit family members for positions within the company.

Answering attendees question following their presentation from l to r are Blaine and Brant Bingham, Bingham Equipment Co.; Eric and Brion Torgerson, Torgerson's; and Raymond and Aaron Koenig, Koenig Equipment Co.
"The previous generations set us up for success and continuity," says Aaron. "So it's my challenge to make sure that the fifth, sixth, seventh generations have the same opportunities that I have."
Blaine Bingham, president/CEO of Bingham Equipment Co., Mesa, Ariz., feels that starting early also helps dealer-principals get out in front of the process while it develops.
"One thing is for sure, the process isn't static. It evolves over time," says Blaine.
---
"I think success shouldn't be measured in the degree of similarity but rather the outcome ..."
---
His dealership, heading into its 60th year, is busy opening its 10th location. That said, passing the reins to his 30-year-old son Brant, who is currently the general operations manager, is never far from Blaine's mind. Starting succession planning early has had the upshot of giving Brant time to both gain experience working in the dealership at different levels and pursue relevant education.
After graduating with a business degree from Arizona State University, Brant moved into compact construction equipment sales in the dealership for 4 years. Afterward, at Blaine's suggestion, he moved away to earn his MBA from San Diego State University.
"Getting a good foundation in my education has allowed me to communicate effectively across all our business channels. I see it as a very important part of our succession plan," says Brant.
For the Binghams, planning early addresses financial concerns related to ownership as well. Blaine recalls the method used by his father, Norm, as an ideal strategy that would've been impossible without a far-reaching plan in place.
"My parents began gifting shares of the C-Corporation annually to their four children," says Blaine. "To accomplish this we had our CPA create a stock valuation formula that was based on the lending market income and asset value approach. This gifting started fairly early in my career and went on for many years to accomplish the tax-free gifts."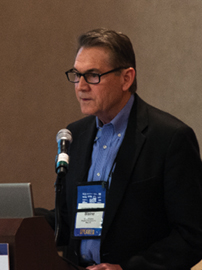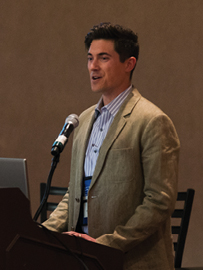 Brant (l) and Blaine Bingham, Bingham Equipment Co.
The panelists agreed that an added benefit of having a well-designed plan early on helps provide a reassurance for OEMs. Ever on the lookout for their dealerships of the future, the major OEMs are scrutinizing succession planning more closely than in the past.
"It's very clear that manufacturers today are trying to figure out their positions in the market, and they're getting a lot more involved in succession than ever before," says Blaine. "It's a concern that is moving to the top of their list. A few manufacturers have actually invited Brant to sit on a council of a dozen or so next-gen leaders."
Bringing in Outside Help
Eric Torgerson, partner in Torgerson's, an 8-location dealership group based in Great Falls, Mont., successfully passed the responsibility of CEO to his son, Brion, in 2003. He credits outside consultation as one of the keys to their success.
"I never felt that we could do this on our own," says Eric. "I started with one consultant for estate planning when my children were in their 20s. He's still with us, and we've acquired three more since."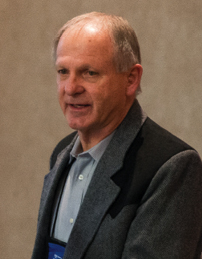 Eric (L) and Brion Torgerson, Torgerson's
Eric says the dealership group's consultants attend their board meetings that convene quarterly. They bring a candid perspective that is separate from operational and family biases. An impartial viewpoint has helped challenge the Torgersons to clearly define their own objectives.
"We had to define some of our cornerstones," says Brion. "Is college a requirement? Is going out and working for others a requirement? How do we transfer ownership? Bringing in outside members for the board of directors was key for us."
When the Koenigs brought a few non-family executives into the dealership, not only did they help with business operation decisions and mentoring Aaron; they also weighed in on a few of the tougher decisions that may not have come up otherwise. For instance, helping the dealer-principal realize when he's holding the reins too tightly.
"Ray likes to share that the board recently fired him — twice," says Aaron. "As we started to grow, Ray wore the hats of chief executive officer, chairman, chief marketing officer, chief operating officer, president and the list goes on."
The board pushed the Koenigs to start dividing those responsibilities up and passing several positions on to Aaron, which helped initiate the process of succession. The outside executives actually form a majority on the Koenig's board, and this has helped keep them on task to accomplish their major goals.
"They are the majority on the board. They're not shareholders, not family members and not employees," says Raymond. "They're seasoned business executives that bring a special skill. It makes my job both more difficult and more rewarding. I have marching orders now."
Making Room for Personality
Of all the hurdles a dealer-principal must face during the transition process, having doubts about the fitness of their successors to fill their shoes may be one of the most emotionally troubling. The panelists say that a mix of giving the next generation a chance to prove their resolve and making room for them to approach the business differently than they had, is what works the best.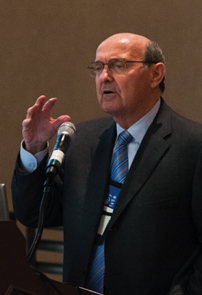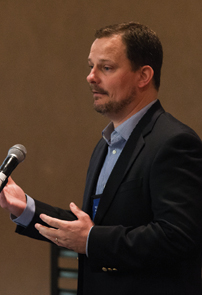 Aaron (L) and Raymond Koenig, Koenig Equipment Co.
For Raymond Koenig, this meant putting Aaron in positions where it was fairly easy to gauge the impact of his efforts.
"We like to give everyone the opportunity to show their mettle, and earn respect from the rest of the employees by having profit and loss responsibility," says Raymond.
He notes that Aaron has shown exemplary performance in all four of the different profit and loss positions he's held. This not only proved to Raymond that Aaron was a fit successor, but was proof to the other staff, too.
"He gained the confidence of our board of directors, and all the people in our organization respect his experience, his knowledge and his work ethic. It's very important for people to earn their own mettle," says Raymond.
Blaine Bingham, who is still in the early stages of transition, makes sure that he puts his son Brant in an environment where he can learn the business top to bottom while allowing him to take his own unique approach.
"Everyone is different," says Blaine. "I'll tell you that with millennials, you have to stay ahead of them, but you also have to look at the individual and gauge their maturity by what they do."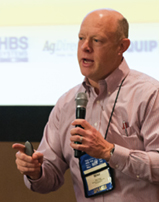 Coming in Detail Next Month:
'Financial Metrics for the Non-CPA'
Mike Hedge, president/CEO of 15-store operation Birkey's Farm Store, delivered an in-depth general session presentation in which he walked dealers through the curriculum he uses to train managers on key financial ratios and principals. "These financial metrics are the guiderails that will keep a dealer from running our business off the cliff," he says. "In a cyclical business, it's easy for ratios and metrics to get out of balance." Hedge's presentation, including the case study exercises, will be examined as a stand-alone report in the April/May Farm Equipment.
Brant feels that being familiar with existing procedure is helping him build a well-rounded understanding of the business, but he likes the opportunity for innovation.
"Being from a different generation, sometimes I will approach things a little bit differently," says Brant. "I think success shouldn't be measured in the degree of similarity but rather the outcome."
Raymond Koenig agrees that room should be made for new ideas because he sees modernization as the best way to capitalize on coming changes. To put the future in perspective, he looks back at his grandfather's generation, and the dealership climate of that era.
"Back then we were just substituting human and horse power with steam and gasoline power," says Raymond. "It was a time when we were handling very simple tools, so my granddad could run the place by himself."
Raymond's father presided over a period in time when inorganic chemistry and fertilizers were ballooning yields. In his lifetime, Raymond has seen revolutions in organic chemistry with trends in organic phosphates, organic hydrocarbons, pesticides and herbicides. Each generation of his family has had to tune their skill sets to meet the challenge of the day. Subsequent generations will be no different, and he says that new technology has left the door wide open.
"Who's going to integrate all these technologies together?" asks Raymond. "It won't be the big manufacturers. They're not going to stop making huge tractors in favor of little autonomous units that automatically go harvest by themselves. The opportunity for generations four and five are going to be absolutely significant. We have the machines that capture all the data, we have the machines that implement the prescription — why shouldn't we as machinery dealers be running that show?"
---
"Succession is a process. If it becomes an event, you're in trouble ..."
---
It may be easy for dealer-principals to get preoccupied with everything their successors still have to learn before taking leadership roles. Making room for personality not only fosters the creativity needed to build a dealership of the future, but it also offers a chance for some useful self-examination. Sometimes, the education that takes place during succession is mutual. Torgerson's became a multi-dealership group in 2001 when it purchased the Great Falls, Mont., dealership, 100 miles away from the original Ethridge, Mont., location. Brion moved to Great Falls and headed up management of that store. By 2003, the firm acquired a third location, but Eric was growing frustrated by the fact that many of his employees seemed not to respect him.
"We had some employees that were really struggling with my father," says Brion. "I had one of my managers tell me, 'If your dad fell in a mud puddle, I would not walk across to help him up.'"
For the Torgersons, safeguarding their legacy became a two-way street. Brion was able to spot the problem because of his perspective as a successor, and help his father through it. Ultimately this led to a stronger business culture and sustained growth.
"I'd say, 'Brion, these people aren't listening to me,'" says Eric. "And he'd tell me, 'Perception is truth, and if they believe you're a jerk, it's your job to change that.' They thought I was an arrogant person. After 2.5 years, I got that through my head. So I started addressing people differently."
The change wasn't instantaneous, but Eric noticed over time that by paying closer attention to how he addressed concerns with his employees he created a much more cooperative atmosphere. In the end, the father and son team helped each other create a graceful transition through their joint efforts.
"I don't know of another person that has made the life changes that he has made," says Brion. "I'm very proud to say that with our 150 employee base today, there is a tremendous amount of respect for my father. That has been key in keeping that family value inside our business. That's the single biggest thing that we've done, and we worked together on it."
Making Your Heritage Your Priority
Dealer-principals have so much on their minds that succession planning may find itself repeatedly bumped from the to-do list. Surviving and thriving are the foremost concerns for good reason, but the panelists feel that treating succession like the ultimate goal, rather than just a necessary procedure, will make all the steps in the process much easier to make.
Eric Torgerson says that seeing his investment live on has been more rewarding for him than just collecting from it.
"My goal in life is heritage. If your goal is dollars and cents, it's going to be tough to bring the next generation into that. If your goal is heritage, you might have to make some sacrifices, but the reward, in my opinion, is so superior. You get to see your family happy and your business grow. That's very gratifying," Eric says.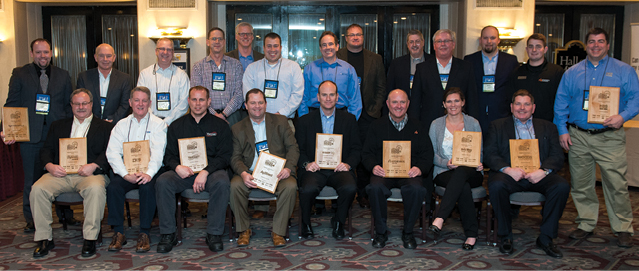 The learning opportunities for dealers were made possible through the support of 10 sponsors, who were recognized during the networking reception and dinner in the Hall of Mirrors.
Top Row: (l to r) Chad Gray, Versatile; Alan Graff, Versatile; Joe Hewis, DIS; Jeff Clark, HBS Systems; Mike Lessiter, Farm Equipment; Ben DeWees, Agricredit; Phil Myrant, CD Group; Greg Roberg, AgDirect; Dave Kanicki, Farm Equipment; Dag Parsell, Woods Equipment; Marc McConnell, Art's Way Mfg.; Luke Greco, Ritchie Brothers Auctioneers; Chad Stone, HBS Systems
Front Row (l to r) John Pritchard, Agricredit; Randy McIntyre, DIS Corp.; Derek Allensworth, Yetter Mfg.; Duane Maciejewski, AgDirect; Chris Arend, CD Group; Jerry Hodge, Ritchie Brothers Auctioneers; Carrie Majeski, Art's Way Mfg.; Jim Barrett, Woods Equipment