During the dealer-to-dealer panel on the "Anatomy of a Transition" at the 2015 Dealership Minds Summit, three inter-generational family pairs discussed the experience of succession from their senior and successor sides.
We caught up with the successors to see how they are planning ahead in their own 10-year outlook.
Brant Bingham, general operations manager with Bingham Equipment, explains that the 3 pillars of a successful farm equipment dealers are People, Processes and Products.
Brion Torgerson, CEO of Torgerson's, talks about future plans of growing the dealership's footprint organically and through acquisitions.
Aaron Koenig, president of Koenig Equipment, shares his thoughts on reposition Koenig as the farmer's key consultant when it comes to on-farm decisions.
Read more about the panel held at the 2015 Dealership Minds Summit here:
Intergenerational Dealerships: The Anatomy of Transition
(Editor's note: This article appeared in the March 2015 print edition of Farm Equipment magazine.)
---
You May Also Be Interested In...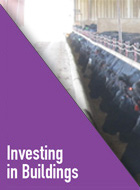 Case Study: When is Investing in a New Structure the Right Decision?
In this year's SOURCEBOOK Special Report, we went in-depth with 5 different scenarios examined in a format similar to Harvard Business Review case studies. In one case study, we explored how a consultant might approach a farmer questioning whether they should invest in a new building. 
---