Like world peace, the subject of succession planning is one that generates lots of head-nodding and deep sighs. But doing "all the work to make it work," can be as appealing as a root canal — particularly when dealers have machines to move and hours to bill. Yet, even with the best of intentions and commitments, it's a process fraught with obstacles.
The transition of a farm equipment business presents several challenges. It's a business where the owner often IS the business, and for many, the payoff comes at the execution of the buy-sell agreement. Many of the younger generation grew up in a different world than their boot-strapping parents. And unlike many businesses, appointing an heir isn't assured, not with OEMs controlling the mainline contract.
Plus, OEMs remain concerned that the recent wealth created by 60-something dealer-principals will impact their motivation to still "get after it" and steal those additional market share points they demand. So, in some cases, the OEMs want succession now — and don't intend to waste that urgency. And all the while, many dealers are looking at transition to their family's third-generation, where statistics show a falloff often occurs.
As the size of the farm equipment business has grown, new challenges come, and succession is one of them. One gray-haired dealer told us that the stakes of decisions are even greater than the 1980s. "Back then, we focused only on what we needed to survive," he says. "Now every decision feels more critical because there's so much more at stake — and more to lose."
With all these factors at play, Farm Equipment examined the subject from the rarely-covered vantage point of the successor generation. In the pages that follow, you'll hear from 8 next-generation leaders (all under the age of 42) telling their own stories — and in their own words — of what's happening at their place.
You'll hear an array of stories: why the old guard had to leave the building, the challenges of getting co-workers to forget one's "wilder" years, what outsiders face when "marrying in" to a business, how corporate-level management may need to be un-learned, and what's involved in caretaking a growing enterprise until the owners' children are ready.
One theme is evident: no foolproof formula exists for a personality-driven process like this. As one said, you don't know what you've done wrong until after you've gone through it. But it's never too early to consider what's ahead, and the incoming generation's voice needs to be heard — their climb is steep.
We hope you enjoy this special report as much as we did in preparing it. And one piece of advice to fellow successors, gleaned from 30-year-old Brant Bingham (in his "first 100 days of office" after returning to the dealership). "We've got to stand up now for what we believe in because decisions made today are the ones that our generation must live with."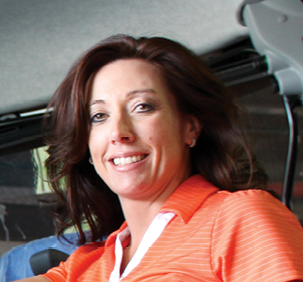 Dad Had to Leave the Building
(Jennifer M. Carroll - CEO, Arnett New Holland Inc.  - Arnett and Enid, Ok.)
Exclusively Online Extra:
• First Task: Tackling the Business System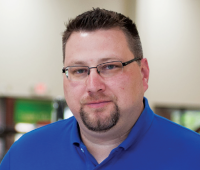 Learning by Making Mistakes
(Jason Huber - General Manager, Central Equipment Co. - Lexington, Ky.)
Exclusively Online Extra:
• Ideas for Marketing & Web Sales at Central Equipment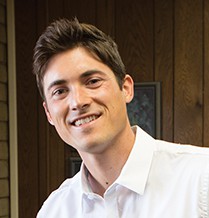 Re-Enlisting Now to
Support the Pending Generational Turns
(Brant Bingham - General Operations Assistant, Bingham Equipment Co. - Mesa, Ariz.)
Exclusively Online Extra:
• Identifying a Leadership Style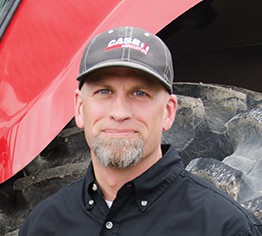 Succession Without Ownership
(Eric Reuterskiold - Operations Manager, Johnson Tractor - Janesville, Wis.)
Exclusively Online Extras:
• Mentoring the Next Generation
• Bringing Service & Parts Together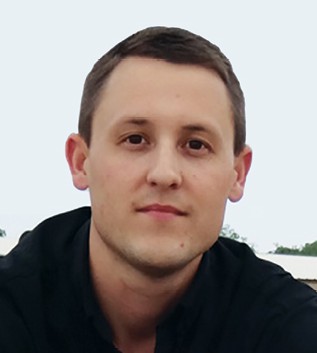 Starting from Scratch
(Christopher Miller - Equipment Operations Manager, Hendershot Equipment Co. - Stephenville, Texas)
Exclusively Online Extra:
• Staying Ahead of Our Customers: The Future Demands Continuous Learning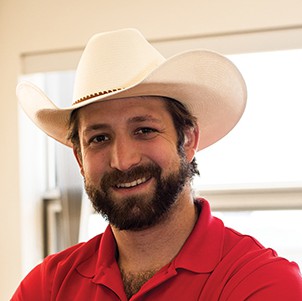 Groomed from an Early Age
(Sean Young - Branch Manager, Young's Equipment Inc. - Weyburn, Saskatchewan)
Exclusively Online Extras:
• Eye Opening Experience
• Becoming an Owner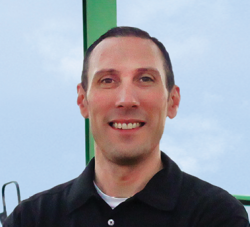 Jumping in with Both Feet
(Scott Eisenhauer - General Manager, P&K Equipment - Enid, Okla.)
Exclusively Online Extras:
• Getting the Right People Were the Smartest Moves We Made While Expanding
• Learning to Delegate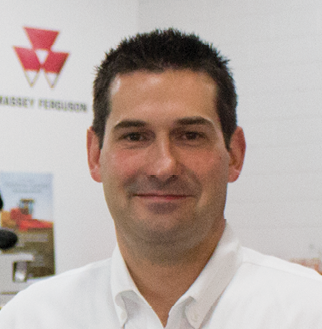 Overcoming Skepticism
(Clint Schnoor - President, Agri-Service LLC - Twin Falls, Idaho)
Exclusively Online Extra:
• Working Through a Changing Industry