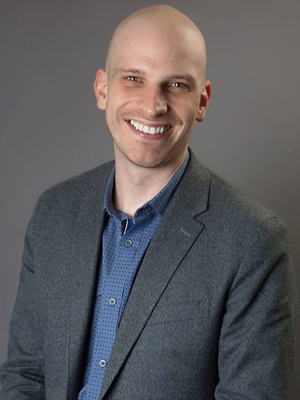 Editor's Note: The author of this guest blog post is Tim Whitley, president and co-founder of Team SI, a full technology and digital marketing firm in Little Rock, Ark. Learn more about Team SI: TeamSI.com/eq. Additional information and videos on equipment and dealership challenges: TeamSI.com/eqtrends.
Let's face it: Today's world can easily cause information overload. When equipment dealers develop marketing strategies, they're still categorizing media as traditional and digital. Marketing has become multi-screened, and media channels are becoming intertwined.
Your website must serve as an online storefront that's as organized and inviting as your physical location. Your online store should convert visitors into customers just like your trusted employees do. 93% of purchase decisions begin with a Web search. Your website is an extension of your physical locations, so it should represent the core values and priorities of each of your locations. It's important that the look and feel of your dealership is consistent. Information-only websites aren't useful to potential customers anymore. On average consumers look at 7.2 websites prior to purchasing new or used equipment.These days, people are researching everything they intend to buy prior to making a purchase.
Following are six challenges your dealership is already facing or will soon face and how to solve them in the digital world.
Challenge One: Local Search
Most dealers are unaware that Google is setting you up to win and not to fail. Many dealers don't realize this, but in 2015 Google implemented its new algorithm that favors local businesses rather than national businesses. Think about it: When you're on your smartphone and you Google "restaurant," it shows you the nearest one. This happens with all searches, including businesses that sell equipment. Try it out.
Solution: Be sure that your local directories have been claimed and optimized to make it easy for people to find your location. Be sure your addresses, phone number, hours, etc. are all correct. Place pictures of the physical location inside the directories.
Challenge Two: iFrames
Most dealers are using OLD technology to push out inventory to their websites, and this is causing major issues. The first issue is that Google doesn't accept iFrames with websites. If you are wondering what an iFrame is, it is an HTML document embedded inside another HTML document on a website. The iFrame HTML element is often used to insert content from another source, such as an advertisement, into a Web page.
Solution: The solution is easy. Directly tie your inventory into your website using an API from your point-of-sale system. You must get away from using the "Free" TractorHouse website to do this. Google downgrades you every day for using this approach.
Challenge Three: Mobile
Most dealerships do NOT show up in a Mobile Search. Consumers buying equipment check out an average of 7.2 websites on their smartphones before making a purchase decision. This is a huge issue. If your website has issues functioning, loading or appearing on a smartphone, then you're missing out on half (or more) of your audience. Google won't allow you to rank in their search engine if you don't provide a good Web experience to the smartphone user. Period. It is a pass/fail test. It's like closing your dealerships and not allowing at least half of your foot traffic the front door.
Solution: You must have a responsive site that integrates your equipment into your website and isn't iFramed in from external sources. A responsive website allows users to access your site by a variety of devices and presents the website as it should depending upon the layout of the device. 
Challenge Four: Dealership Size/Scale
Stop believing that you're just a small dealership and don't matter online. This is FALSE. Google has set up its entire algorithm for you to win! The question is, are you set up to win? According to Compete.com, TractorHouse.com and MachineFinder.com have had a decrease in traffic of almost 50% year-over-year due to the new algorithm.
Solution: Don't get out of TractorHouse or MachineFinder nationally, but ensure that your website is your online storefront. You want to OWN what you have on your website. Don't send the user to a competitor because of an accidental click or two in iFrames or allow all your traffic to be sent to the brand's website. Keep them on your site just as you would try to keep a customer in your showroom.
Challenge Five: Retaining Relationships in a Digital World
This can be tricky because consumers now have so many choices. You want to have a close relationship with your customers online just as you do in the physical world. I'm sure your customers text you and send you Christmas cards, but think about how to retain relationships in an online world when they have so many choices.
Solution: Integrating your business solutions (CRM or Point of Sale) with your website to provide a customer portal with invoices, record of inventory, etc. is important. Another way is through social media marketing. Four in five American adults have Facebook or use social media. People love to interact and feel wanted online. Your equipment dealership can build trust and loyalty through social media.
Challenge Six: Responding to Leads
Your salespeople have only 20 minutes to respond to an online lead before the conversion rate drops to 12 percent. When consumers are on your website (your online storefront), they fill out a form to request information about a piece of equipment. How long does it take you to respond? Do you respond right away or do you give them enough time to move to the next business?
Solution: Reach potential customers before they leave your business's website using Calldrip. When a consumer fills out a form on your website, your salespeople are automatically notified on their phones. If one salesperson isn't available, Calldrip's system moves to the next salesperson available. An available salesperson answers the call and is notified that someone just requested information. The salesperson is then prompted to call the consumer back right away. This allows you, the dealer, an opportunity to set an appointment with the consumer before that person ever leaves the website or looks at another dealer's inventory.
The challenges each of you face in the digital spectrum happen more frequently than ever. Four of the top 10 equipment dealers in the country have created a top-of-the-line website that engages customers, retain them and doesn't allow iFrames to disrupt the user's flow.
They're all following Google's rules because Google is the king. If you follow Google's rules you will succeed in the online world Google wants you to succeed in.