The days of sitting back and waiting for customers to come in are gone. More than ever sales personnel need to be educated on the products, the customers and the customers' needs. And they need to be proactive. "In this environment, there are a lot of super opportunities. Order takers are not going to do well in this environment. Salesmen are going to do super," said Richard Brock, president of Brock Associates, during a recent National Agri-Marketing Assn. webinar. 
With net farm income down dealers need to be able to show how their products can improve a farmer's operation. How will this equipment benefit their bottom line? Improving yields can be the difference between making money and losing money for a farmer. Based on USDA estimates for corn yields (171 bushels per acre) and a cost of production of $669.06 per acre, a farmer with 1,000 acres will have a net loss of $70,560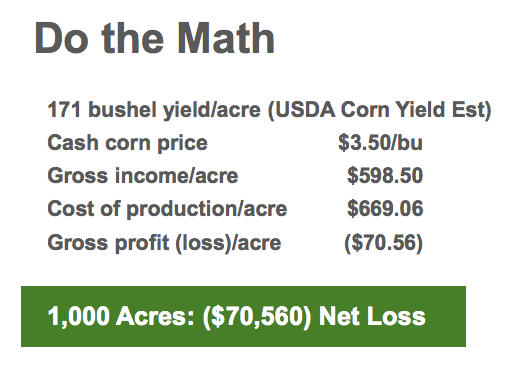 Now, if a farmer achieves "superior yields" (220 bushels per acre in the NAMA example), that same farmer goes from a net loss to a gross profit of $100,940. That's a huge difference. 
Now is the time to put on your "consultant" hat and show your clients what they can do to improve their operations. 
"When every dollar is scrutinized, proof of performance is essential," says Greg Guse, executive vice president and industry analyst with Paulson, an agriculture marketing firm. He adds that you need to be able to leverage any price or performance advantage you have —these are the times that are best for brand conversion. 
There are a few bright spots to note, however. According to AgriBank, cash rents in its 15-state district declined for the first time in over 20 years. However, the average cash rent only dropped by $1 to $153 per acre, which is still $9 above the U.S. average of $144 per acre, AgriBank says. Cash rent is one of the biggest costs a farmer has, so a decrease helps his bottom line. However, it's going to take a much more substantial drop in cash rents for it to make a significant dent in the cost of production.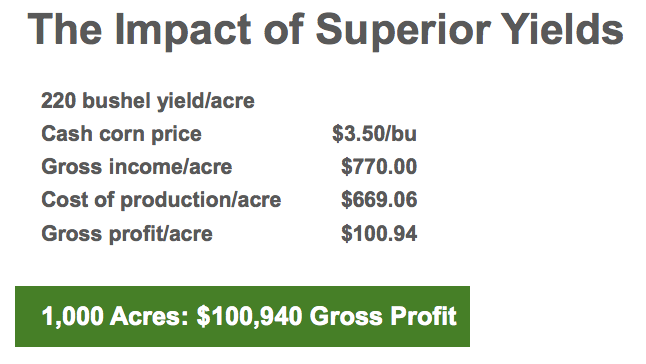 Despite the down market, another bright side AgriBank and Brock both highlight the fact that the current ag economy is still in better condition than it was in the 1980s. According to AgriBank, "the U.S. farm sector remains in the best financial shape in over a generation … Given recent trends and current economic expectations, we continue to anticipate a 'soft landing' in the farmland marketplace without a 'speculative bubble' that was characteristic of the 1980s farm crisis." 
Don't get caught up in the negativity. Things may look bleak, but now is the time to regroup and focus on what makes your dealership stand out from the rest … and then drive that point home to your customers. Keep building your relationships and focusing on what you can do for the farmer that will help him succeed. Your customers will be looking around to see if those who helped them succeed during the boom years are still around now that conditions have softened. Show your customers how you can help improve their efficiencies and productivity now, and you'll still be the one standing next to them when we come out on the other end of the cycle.