Two weeks ago in this space we posed the question, "Are equipment leases trending?" Along with that blog, we conducted an informal poll of farm equipment dealers asking whether or not their sale of machinery leases increased during the past 12 months.
Last week, the Wall Street Journal also addressed the topic ("Farmers Shift to Leases, Threatening to Swell Machinery Glut," WSJ Nov. 3, 2015). The headline pretty much summarizes what they concluded.
Two-thirds (67%) of dealers responding to the poll said that the volume of leases did increase in the last 12 months, with the remainder indicating that their number of equipment leases did not increase.
Over 70% of those who said their volume of leases had increased reported that, overall, growth was less than 20% (43% said the number of leases was up less than 10% and 29% reported the volume of leases were up by 11-20%).
The remaining 28% said the volume of leases were up by more than 20%, with 21% of these reporting that the number of equipment leases they've written over the past 12 months had grown by more than 30%. This is significant.
For example, one Arkansas dealer told WSJ that his dealership had leased 175 new and used tractors and about 15 used combines this year after leasing almost no new machines for several years.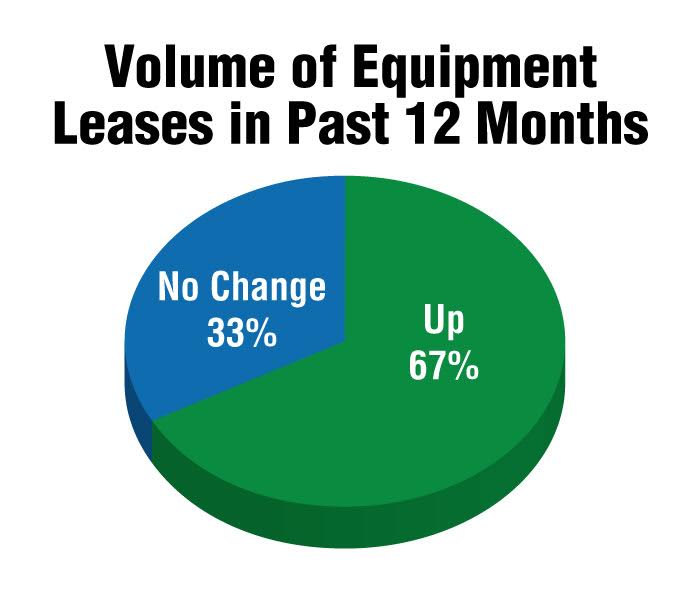 The report goes on to say that, according to a report by Barclay analysts, in recent months Deere's customer financing unit has been buying about 40% of the high horsepower tractors sold by the company for the purpose of leasing them to farmers.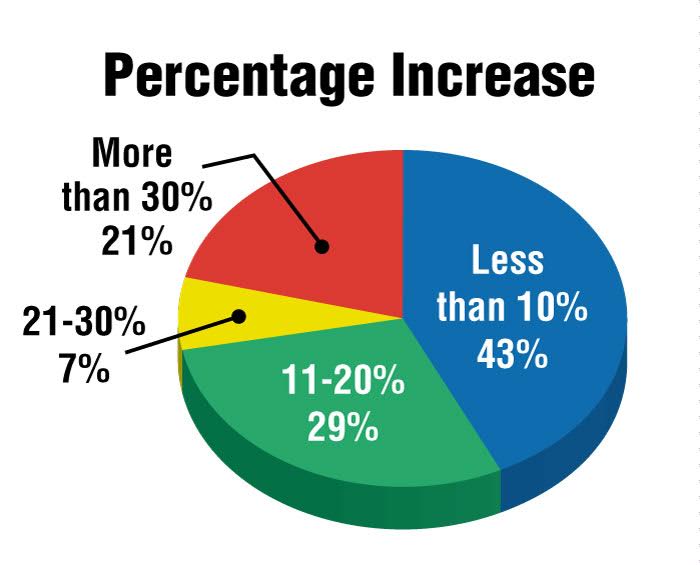 "A spokesman for Deere acknowledged that leasing was going up, but disputed the 40% figure. 'The 40% is not consistent with what we have seen,' he said, declining to elaborate."
WSJ also estimates that leasing accounted for one-half of CNH Industrial's sales of high horsepower tractors in recent months. The company declined comment.
The reasons for the increase in equipment leasing in the current ag environment are obvious, but the impact isn't as apparent because it won't be felt for a few years down the road. But an educated guess based on past experience can be offered.
As for the reasons, the WSJ report provides a reasonable summary, which aren't necessarily positive for equipment dealers. "Leasing shields farmers from deteriorating used-equipment prices because they can walk away from their gear once the leases expire in 2 or 3 years. Leases also help farmers conserve cash at a time when profits from farming are contracting."
In other words, farmers will in effect "rent" the equipment for 2 or 3 years and give it back to dealers when they're finished with little or no risk and without a significant outlay in cash vs. purchasing the equipment. WSJ quotes one farmer who says a 3-year lease for a large tractor costs him about $40,000 a year. 
Spokespersons from both Deere and AGCO said farmers end up buying the vast majority of their companies' leased equipment, according to the report. The rest will end up back on dealers' lots, adding to their already excessive inventory of used equipment.
According to the Barclay analysis, only 9% of the high horsepower tractors sold in 2013 and 24% of those sold in 2012 have shown up in the used market.
Barclay's analyst said, "The used market has failed to absorb the early part of that surge" in new equipment sales. The excess used tractor market will worsen in the next 2-3 years. Used pricing is likely to erode further."