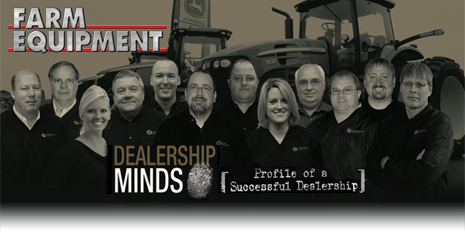 While point-of-purchase items such as toys, tools and grease is part of Curt Moeller's department, he's given toy aisle responsibility to Betty Jo Kennedy, an employee at the Houghton location.
"She loves working with toys and she's good at it, so she's going to do it for each store going forward," says Moeller. "I think if someone has a passion for something, more attention will be paid to the details. The toys take a lot of time. There's always something new coming out."
The merger will expand Betty Jo's responsibility to each Precision Equipment location, including the former Mowers and More store in Ottumwa, Iowa. Toys sell well at this dealership, which focuses on Deere's Consumer and Commercial Equipment (C&CE) product line.
"Between Thanksgiving and Christmas we move a lot of toys — even our little location in Houghton will sell a lot," he says. "We price them right so we are more than competitive with the big box stores."