By Chad Elmore, Managing Editor
In the mid-1980s, the Case Construction Equipment division was losing a dealer in Champaign, Ill. To fill the gap, Case asked Birkey's Farm Store to pick up the region's sales contract. The timing was right, as the collapse of the farm market had the dealership interested in finding ways to diversify its business.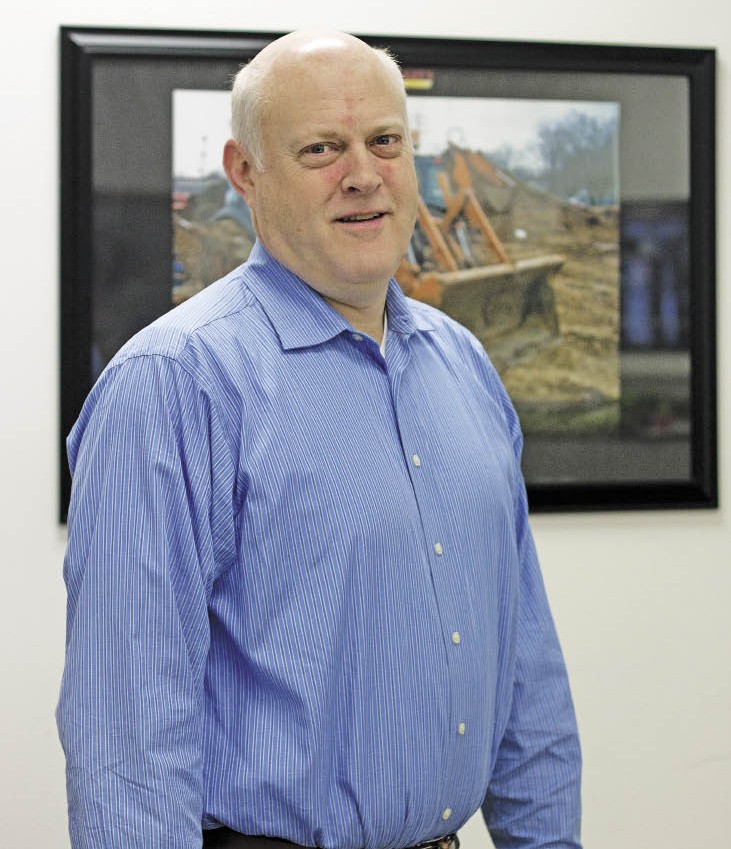 Jeff Hedge
Jeff Hedge had 2 years under his belt at Birkey's before the company added construction equipment to its offering. Today, he's division manager for the construction equipment division and one of 6 stockholders in the company.
"While there are some things that are different with the two markets," says Hedge, "running the business still boils down to product support and taking care of customers. No one likes downtime, whether in agriculture or construction."
Just like the 1980s, construction and ag markets can be on different cycles, for better or worse. The construction equipment industry has been in the valley for some time now. Contractors simply did not have the jobs to justify new equipment — nor did they have the money to spend.
Hedge is happy to be serving a rural area. Homebuilders were not immune to the recession, but "guys who have diversified their construction businesses have been able to stay a little more steady."
Thanks to strong crop yields and prices, many of Birkey's construction customers found work in the agricultural sector, setting up grain bins or laying drainage tile.
"We don't see the severe peaks and valleys that construction equipment dealers might see in urban areas. Urban-based contractors are riding on the big roller coaster, while we're on the little one," says Hedge.
Today, Birkey's still sells the Case equipment line, filling in gaps with machines from other companies, such as JLG's SkyTrak telehandlers and Wacker Neuson's compact wheel loaders. The recession has kept very lean equipment inventories leaner, stocking only the products for which there's a known market. The bread-and-butter machine for Birkey's is also Case's top seller: "our business follows the backhoe market," he says.
With sales to its contractor base still soft, Hedge's team has been spending more time with agri-businesses, selling wheel loaders into fertilizer plants, grain elevators and large farms.
"Because we have several stores focused on the farmer, the Birkey's name and reputation carries a lot of weight with those ag-related opportunities for the construction business," says Hedge.