The North American Equipment Dealers Association (NAEDA) is pleased to announce that Tom Rosztoczy of
Stotz Equipment
is NAEDA's 2022 Dealer of the Year. CEO Kim Rominger made the announcement at NAEDA's North America Dealer Conference on November 16, 2022. The prestigious award recognizes individual dealers for their leadership within the industry, their dedication toward growing their businesses into a successful entity, and their commitment and legacy to their communities.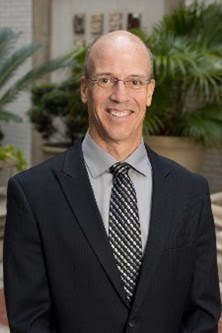 A native of Litchfield Park, Ariz.,
Tom
is the President/CEO of
Stotz Equipment
, a family-owned John Deere dealership with 24 locations in 8 western states that is headquartered in Avondale, Ariz
"
Tom
is respected by his fellow dealers and is viewed as a man with high integrity" stated Kim Rominger, NAEDA CEO. "As the Chair of the Equipment Dealers Association, Tom led the Long-Range Planning Committee and merger process that has resulted in the new North American Equipment Dealers Association. There is no doubting of his visionary and leadership skills, and he is a worthy recipient of this award.
He has also been very active in giving back to his industry and community. Tom was a long time Director of the Far West Association and served as President. He served on the Litchfield Park City Council, on the Agua Fria Union High School District Governing Board, the Litchfield Elementary School District Governing Board and the Church at Litchfield Park Board of Trustees.
Stotz Equipment
is very active in the communities they serve – they are involved in local FFA and 4H Chapters. They support after-school programs like clubs and sports and provide scholarships, tutoring and learning programs.
Stotz Equipment strives to provide exceptional customer service. They have made it their mission to make life easier for their customers by building long-term relationships, offering flexible solutions, providing their customers with uptime availability, and minimizing customer effort. They truly aim to create a better life for their families, communities, and those connected to the land.
"Our merit award for Dealer of the Year is NAEDA's highest honor," added Rominger. "Tom has dedicated himself to creating a successful business, for the betterment of the industry and his community. We are thrilled to present Tom with this prestigious award."
---
Related Content:
Stotz Equipment Celebrates 75 Years in Business,
Rosztoczy Named Chairman of EDA,
Dealership of the Year: Stotz Equipment, 
My Greatest Mistake: Tom Rosztoczy,
Stotz Equipment's Internal Peer-to-Peer 20 Groups