According to a Sept. 2 post from the dealership's website, the 2-store, shortline only dealer will be moving its Coldwater, Ohio location 2.5 miles north and 1 mile west of its current spot.
The post reads as follows:
If you have ever visited our Coldwater store on Saint Anthony Road, you know we needed more space. More parking space, more warehouse space, and definitely more shop space. With growth comes challenges and a big challenge lately was we needed more room, and now we have it.

We will be moving everything from our current location over to the old Wabash Garage location on State Route 29 just 2.5 miles north and 1 Mile west of our current location. We now have several offices, several garage bays with cranes, and a huge 90' x 180' shop with heated floors and overhead crane. This move will offer a better more efficient customer experience, shorter lead times, and easier access for all customers. This move will take many months, and we look forward to keeping you informed with the progression. We want to thank everyone for their business and we look forward to the future.
Related Content:
For the latest news on dealer growth, including acquisitions, consolidations and new locations, visit our
Dealers on the Move feed
.
Dealers on the Move is brought to you by
Pinion.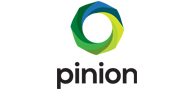 Get ready for growth! Take a deep dive into financials, project ahead, benchmark against the industry, and get tools to make sound decisions that strengthen your operations and position your dealership for long-term success.
---