Ontario-based New Holland dealer Robert's Farm Equipment Sales has announced it will acquire two locations from Kubota dealer Earth Power Tractors & Equipment.
Robert's will acquire Earth Power's locations in Owen Sound and Meaford, Ont., in an agreement set to finalize June 30 of this year. This will give Robert's Farm Equipment Sales 6 total locations.
Earth Power will have one remaining location in Stayner, Ont.
"There was an opportunity for us to work with Earth Power and keep that business thriving. Our thought was, if we can continue to develop the Kubota brand in Grey and Bruce counties, then we should," said Brian Osterndorff, president of Robert's Farm Equipment Sales Inc.
For the latest news on dealer growth, including acquisitions, consolidations and new locations, visit our
Dealers on the Move feed
.
Dealers on the Move is brought to you by
Pinion.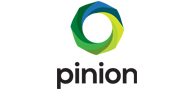 Get ready for growth! Take a deep dive into financials, project ahead, benchmark against the industry, and get tools to make sound decisions that strengthen your operations and position your dealership for long-term success.
---