New Holland Dealer Delta Power Equipment of Exeter, Ont., is expected to take possession of Weagant Farm Supplies Ltd. of Winchester Ont., on April 1, according to a March 6 report in the Nation Valley News.
Weagant will continue to operate its two other Ontario locations, both of which carry the Kubota Line of equipment.
Delta Power Equipment carries both Case IH and New Holland lines for farm machinery and operates 9 locations in western Ontario.
For the latest news on dealer growth, including acquisitions, consolidations and new locations, visit our
Dealers on the Move feed
.
Dealers on the Move is brought to you by
Pinion.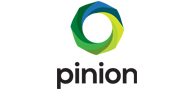 Get ready for growth! Take a deep dive into financials, project ahead, benchmark against the industry, and get tools to make sound decisions that strengthen your operations and position your dealership for long-term success.