Two-store Kubota dealer Stewart's Equipment announced it has acquired Earth Power Tractors & Equipment's Stayner, Ont., location. This acquisition is expected to be completed by July 1, 2022 and will bring Stewart's to 3 locations.
Stewart's Equipment has been serving South Central Ontario since 1955 and is one of the largest family-owned dealerships in Eastern Canada. They offer a complete line of Kubota products for farmers, landscapers, contractors and homeowners.
"We have been in business with Kubota since the beginning of their operations here in Canada, and we are excited to continue to grow with them," said Jeff Stewart, president of Stewart's Equipment.
For the latest news on dealer growth, including acquisitions, consolidations and new locations, visit our
Dealers on the Move feed
.
Dealers on the Move is brought to you by
Pinion.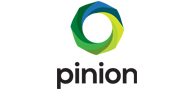 Get ready for growth! Take a deep dive into financials, project ahead, benchmark against the industry, and get tools to make sound decisions that strengthen your operations and position your dealership for long-term success.
---